Description
Our November meetup will feature presentations, demos and discussions. More details to follow soon....


Presentations
1) 3D4Medical - Augmented Reality Complete Anatomy
Pearse Toomey, Senior 3D Generalist at 3D4Medical will talk about, and demo, their Augmented Reality version of Complete Anatomy, built using ARKit. You can see a video of it in action here. 3D4Medical is the company who helped Apple launch the iPad Pro.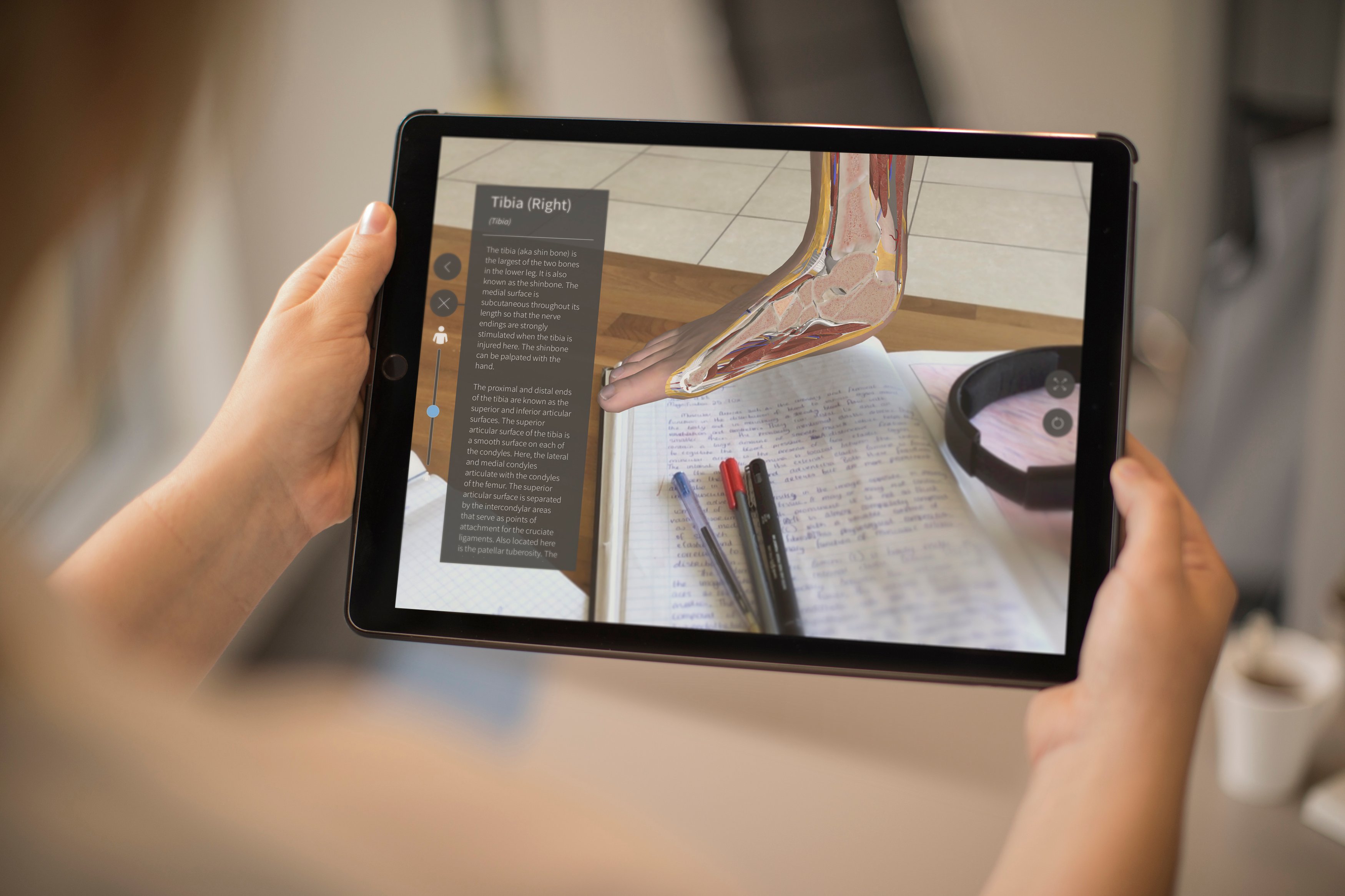 2) Foundry Research: Future Trends of VR & AR Media Production
In this talk Dan Ring will highlight Foundry' most recent live-action VR and real-time interactive, mixed reality R&D technologies, straight from the lab. It will cover how Foundry is embedding film-quality assets in an environment around a viewer to create cinematic mixed-reality experiences, the role of light-fields and volumetric capture of images to create true 6-degrees-of-freedom live-action VR, and touch on Foundry's vision of the future of immersive media.
Dan Ring works is Lead Research Engineer for award-winning visual effects software company, Foundry. Dan manages the NukeX team, and since joining in 2010 has focused on developing tools for tracking and match-moving in Nuke, producing headline features in for the last three Nuke releases. In particular, the CameraTracker, PlanarTracker, the 2D Tracker and more recently the SmartVector toolset.\
Dan's work has been recognised in several publications and blogs, including 3D World, Digital Arts, and fxguide. His work on planar tracking was nominated for an Scientific & Technical (SciTech) Academy Award. Dan also enjoys producing tutorials to accompany his tracking tools.
Prior to VFX, Dan was a member of the Sigmedia Research group in Trinity College Dublin and received his PhD in image processing in 2008. During that time his research focused on solving matting problems, sparse feature tracking and automatic parsing and analysis of sports and medical footage. He has given presentations at several IEEE conferences, and won the Best Paper award at the Irish Machine Vision and Image Processing (IMVIP) conference in 2009 for his work on sparse-to-dense motion estimation.}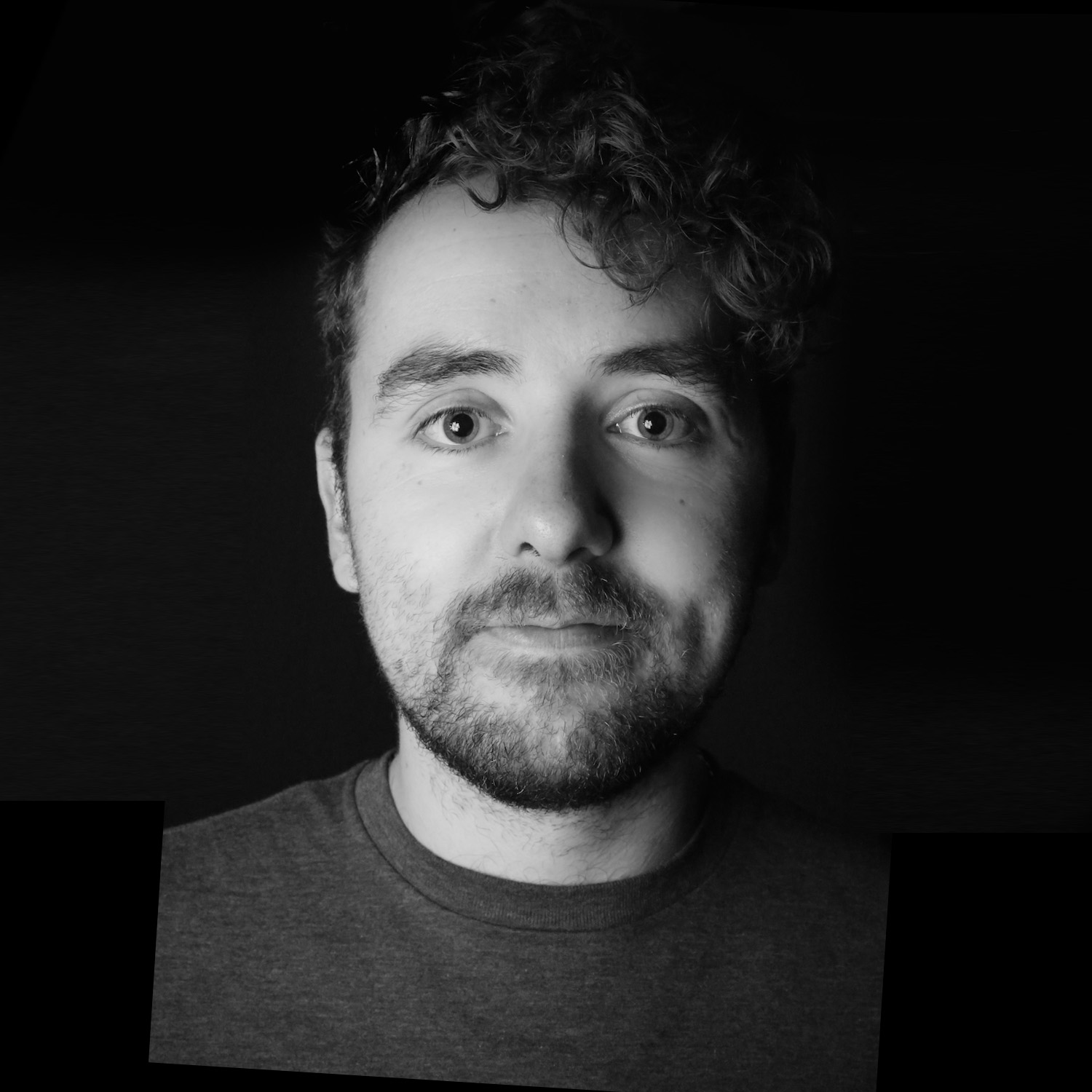 3) Guerrilla Experiments with 3D Model Scanning for VR/AR/MR
Pete Mc Nally is a Dublin based Senior Designer/3D Generalist with Microsoft. He has worked in the Irish Game, TV and Middleware industries for over 15 years, at companies like Emmy award-winning Havok and twice Oscar nominated Brown Bag Films. Pete blogs about his experiments in 3D Art at www.petemcnally.com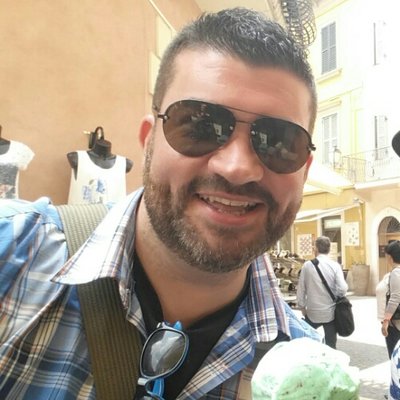 (4) Dynamic Content Creation for VR/AR Applications
In this talk the Konstantinos Amplianitis will present his team's research work on dynamic content creation for VR/AR applications developed within the V-SENSE project at Trinity College Dublin. Their technology is able to generate a volumetric hologram of a performance from a set of video sequences recorded by a multi camera setup. The content can then be imported and visualised in different VR/AR devices.
The system is quite scalable, works with different camera configurations, outdoor or indoors
scenarios and can even generate content from videos captured with handheld consumer quality devices.
Konstantinos Amplianitis is a Postdoctoral Research Fellow at Trinity College Dublin and a
member of the V-SENSE group. Previously, he was a software engineer at Siemens Mobility and Transportation Group in Berlin, Germany. He obtained his Ph.D. degree in 2016 from the Humboldt University of Berlin in the field of Computer Vision and Machine Learning, focusing on 3D Object Recognition. Currently, he is conducting research on segmentation/matting of humans in video sequences using Deep Learning and 3D content creation for VR/AR applications.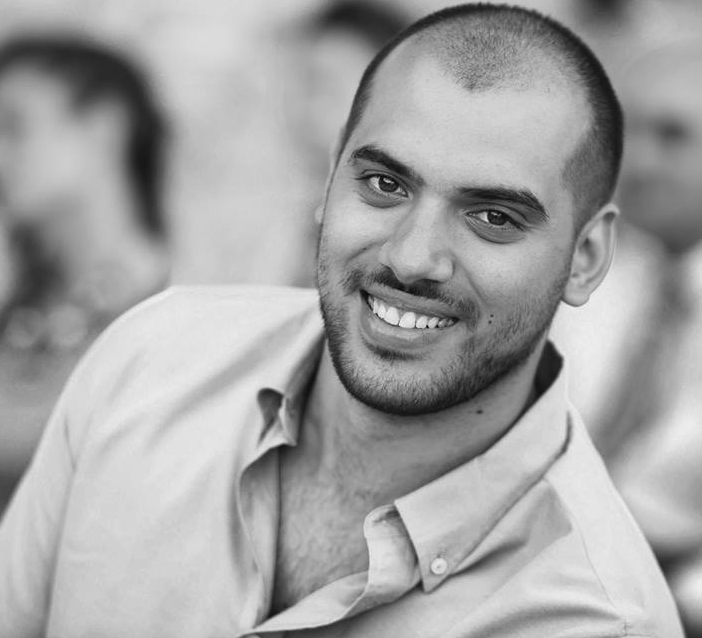 Jan Ondřej is Senior Research Fellow at Trinity College Dublin and a member of V-SENSE group. Previously, he was a postdoctoral researcher at Disney Research Los Angeles and Trinity College Dublin. He obtained his Ph.D. in 2011 from INRIA Rennes in France. His current research topics include Free Viewpoint Video and Virtual and Augmented Reality. Other research interests are in Crowd Simulation and Navigation, Human Behaviour Simulation and Character Animation.

Rafael Pagés is a Postdoctoral Research Fellow at Trinity College Dublin. He obtained the
Ingeniero de Telecomunicación degree (integrated B.Sc. and M.Sc. Accredited by ABET) and the Doctor Ingeniero de Telecomunicación degree (Ph.D. in Communications) from the Universidad Politécnica de Madrid (UPM), Spain, in 2010 and 2016, respectively. Since 2016, he has been member of V-SENSE group at Trinity College Dublin. His research interests include 3D reconstruction, free-viewpoint video, VR/AR, computer vision, and image processing.
Demos
(1) I Dare You.
'I Dare You' is a VR Horror asymmetrical video game. It takes place in an abandoned asylum and the idea is that a Prey (the player in VR) needs to find his way out of the place, while the Demon (the second player) tries to scare as much as possible this Prey. The idea was to create a more social experience using VR; being able to break the isolation in which the player is usually submerged, by incorporating a second player that is able to modify what happens inside the virtual world.
The project was the final work of the MSc in Interactive Digital Media in Trinity College Dublin for - Michael Brennan, Breno Lira, Alberto Rojas and Juan Correa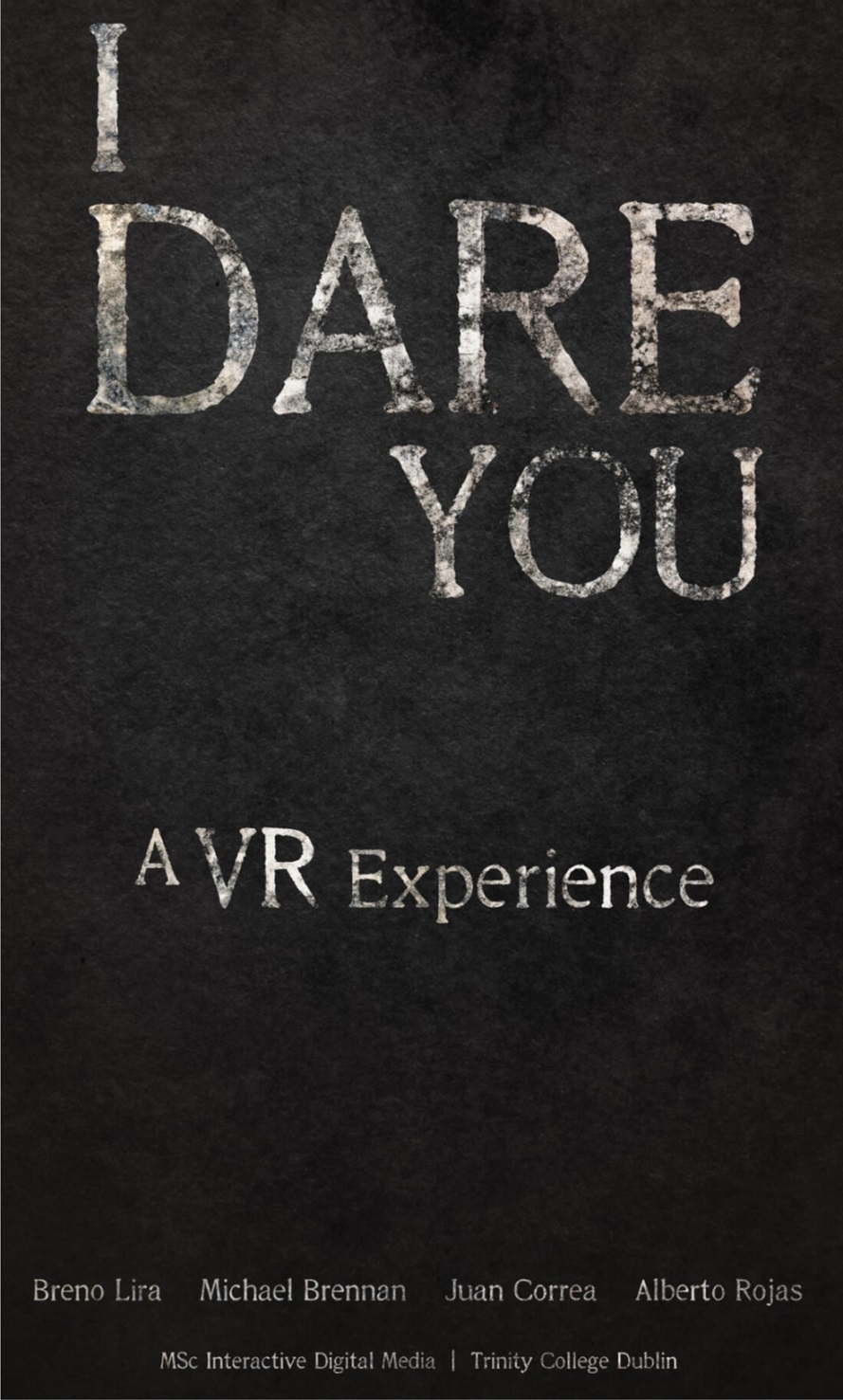 (2) AR.js updated demo
Alex and Jerome Etienne will give an updated demo of their incredible AR.js technology for AR on the Web. You can see their recent presentation at DevFest Nantes here.
Alex is an AR/VR Evangelist who loves open-source. Previously managing the ARtoolkit community at Daqri. Now working with Lightform, startup founded by ex Microsoft/Disney researchers, to build the first computer for projected AR. Also, she wants to share AR.js with the world, an efficient augmented reality solution for the web!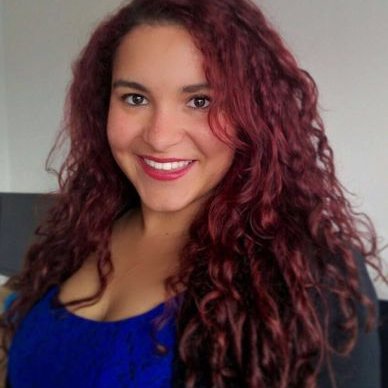 Jerome is making WebAR a reality! Creator of AR.js - Author of Learning Three.js blog - 8th most active user on Github - he has been CTO, Team lead @Daqri, hardcore Javascript and WeGL dev.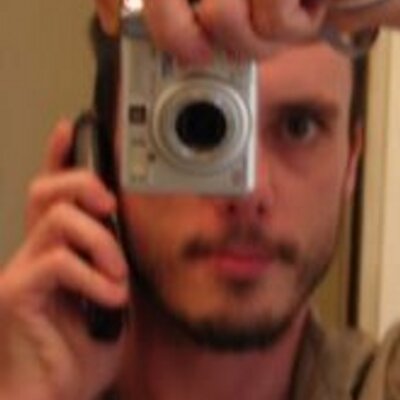 (3) UtilityAR Asset Management Tool for Utility field technicians


UtilityAR is building an Asset Management Tool for Utility field technicians that runs on a selection of Augmented Reality Headsets. It allows a technician in the field to identify an asset that needs maintenance, walks them through the procedure for fixing the problem, and do remote calls back to the office if they need help trouble shooting any problems. They will be showing how the system works and looking for your feedback, CVs and funding!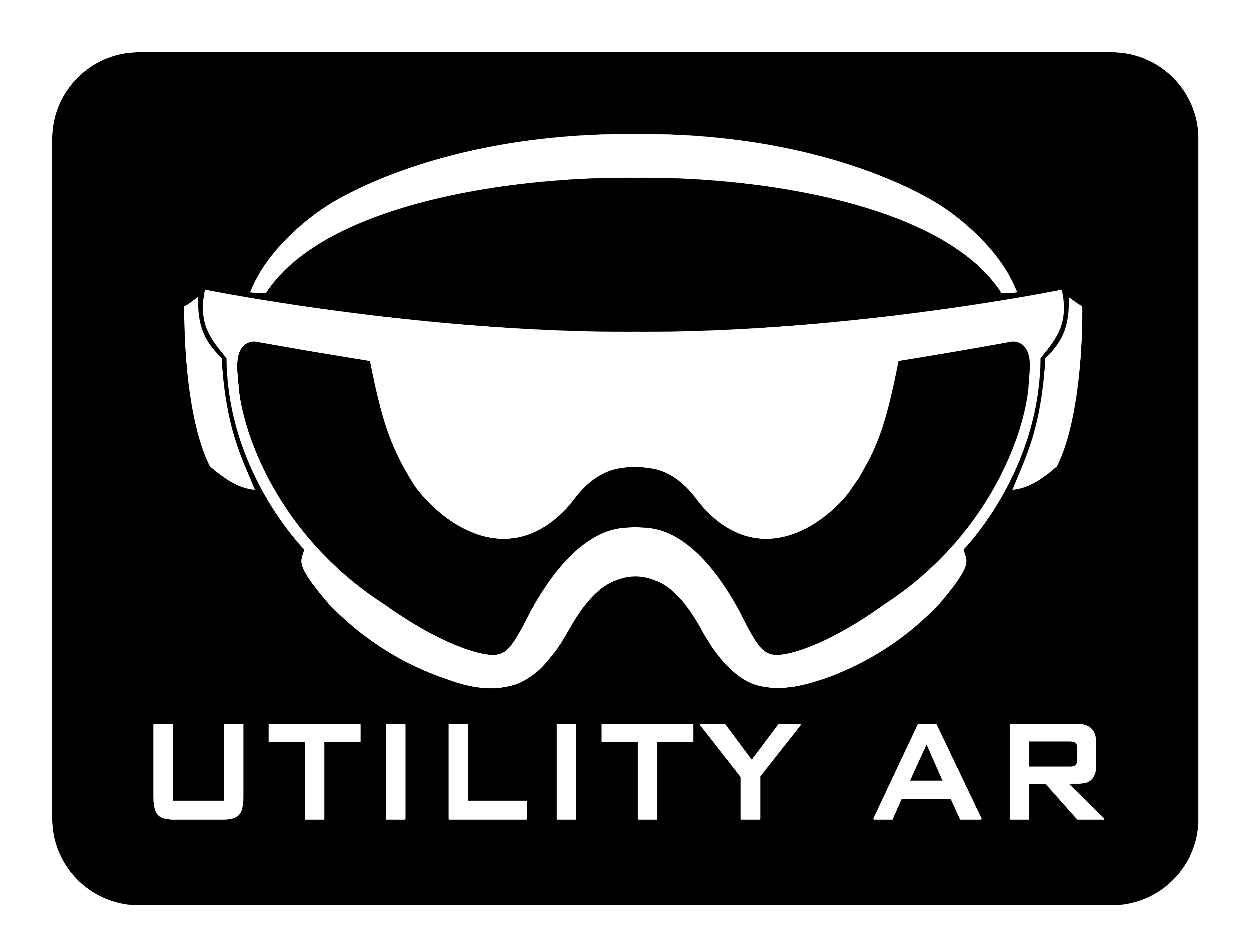 (4) Logitech Bridge VR Keyboard & TPCast wireless HTC Vive adaptor


The team at MeetingRoom.io are bringing along the Logitech Bridge VR Keyboard which aims to solve the problem of text entry in virtual reality.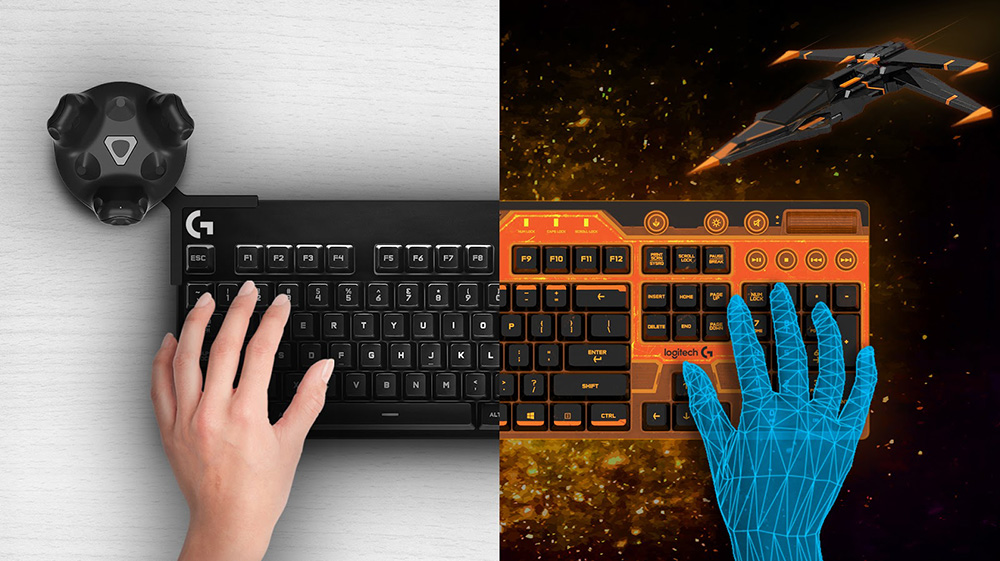 MeetingRoom.io will also bring show the TPCast which allows the HTC Vive room-scale VR headset to go wireless!
(5) Future Shock VR Arcade - demo games
Future Shock is a brand new VR Arcade in Smithfield in Dublin. They'll be bringing along a HTC Vive station and showing a few games, such as Space Pirate Trainer.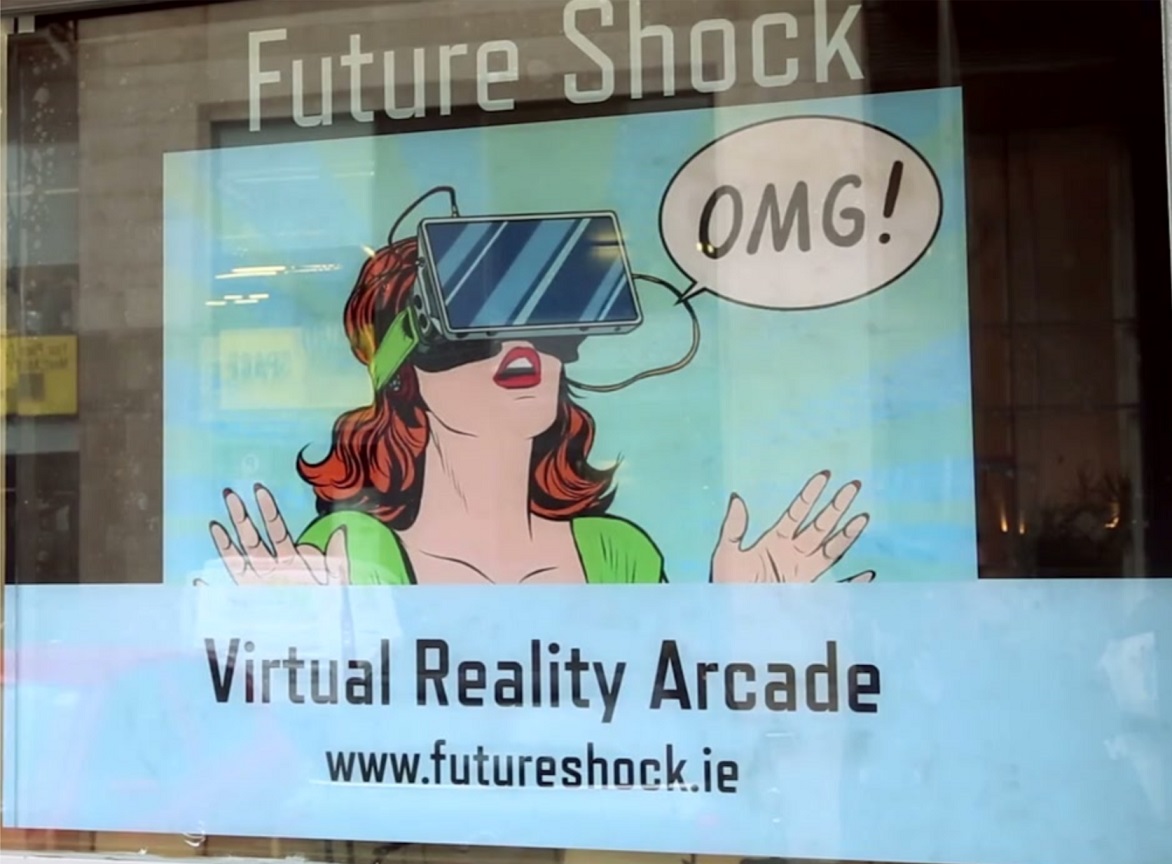 (6) My Very Hungry Caterpillar, built using Apple's ARKit


Chief Product Office at Touch Press Inc - Emmet O'Neill - will demo StoryToys' wonderful 'My Very Hungry Caterpillar',
"For the first time, The Very Hungry Caterpillar is brought to life in the real world, with a stunning AUGMENTED REALITY experience. It's almost 50 years since Eric Carle introduced his much-loved character The Very Hungry Caterpillar to the world.
Now with Apple ARKit, the Very Hungry Caterpillar comes to life wherever you are. With Augmented Reality you can see the caterpillar and you can still see the world around you. Watch him appear in your living room, on your kitchen table, in your garden, or anywhere you want to play with him.
Children are playing in the digital world but they are are still connected to the real world.