Learn how to build Inner Strength and Self-Care Habits in EASY and ACHIEVABLE ways that will give you less stress, more energy and more joy!
About this event
In this Masterclass you will:
Assess what causes your inner peace leaks at work and understand exactly where you need to improve to feel a CALM and FOCUSSED energy state.
Learn 4 SIMPLE STEPS you can take today to TRANSFORM your daily routine inside and outside of work and bring more peace and joy to most hectic days
Experience a POWERFUL meditation exercise to help you connect with your inner strength so that you KNOW a work-life balance is easily achievable for you.
This is for driven and busy professionals who want to gain more work-life balance, but:
feel overwhelmed most of the time and this adds to their stress levels
struggles to say "no" and so can't find time for exercise, nutritious food and quality sleep
worries about how their current lifestyle is impacting their health and wellbeing.
During this training you will also receive a bonus - my "8 Essential Ways to Self-Care for a Sustainable Work-Life Balance".
Nuala McCann is a Health & Wellbeing Coach, Mindfulness Teacher and a Nutritionist who supports women in building their inner strength and self-care habits to move forward in life with revived energy and inner peace.
She guides her clients using her unique "4 Steps to Inner Peace" method that helps driven women rediscover their balance and enjoy a life rich in health, meaning and joy.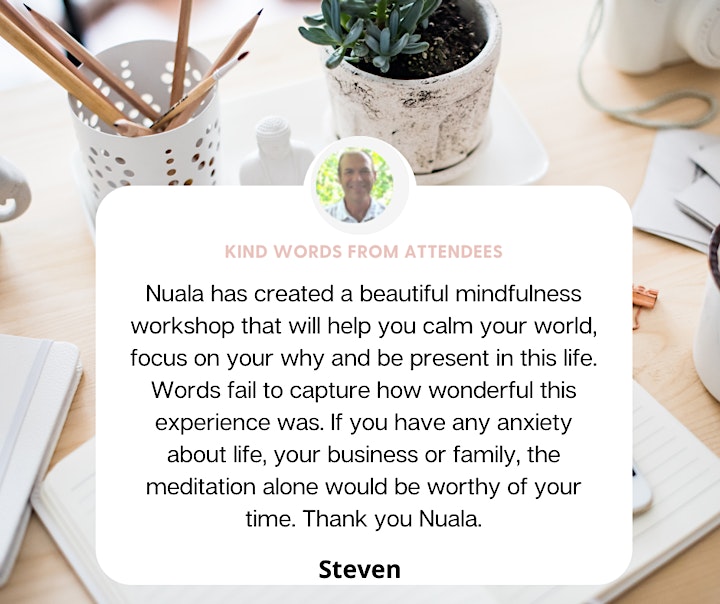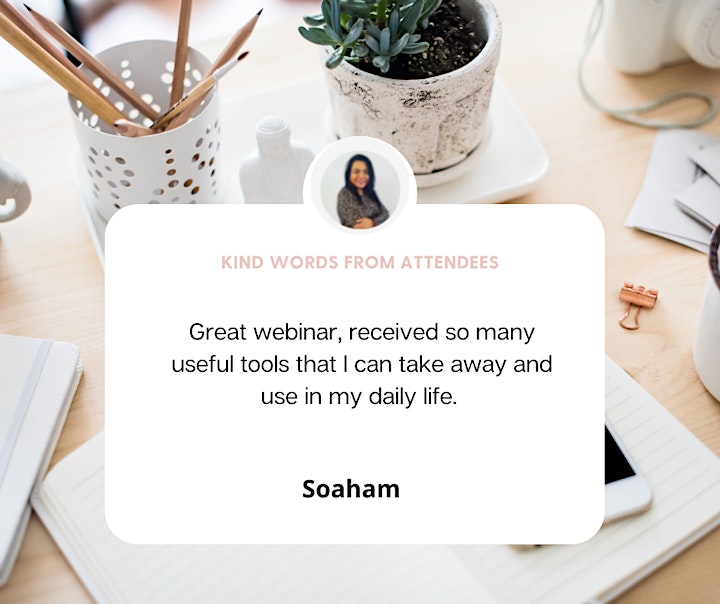 Organiser of 4 Simple Steps to go from Overwhelm to Calm at Work