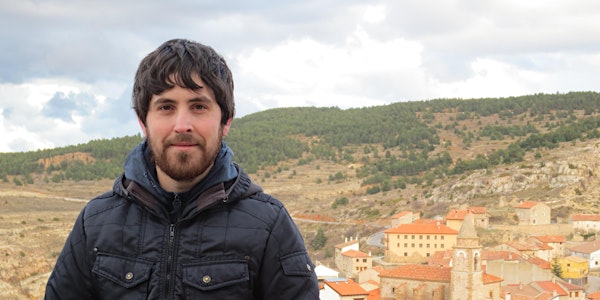 43rd Public Lecture of the Irish Environmental History Network - Bruno Esperante
When and where
Location
Room 3106, 3rd Floor, Arts Building, Trinity College Dublin Ireland
Description
The Irish Environmental History Network invites you to its 43rd Public meeting, featuring a guest lecture from Bruno Esperante of University of Santiago de Compostela. The lecture is entitled "Exporting the Green Revolution from the US to Francoist Spain (1950-1962)".
Time: 18.00-20.00
Date: 17 October 2018
Venue: Rm. 3106, 3rd floor, Arts Building, TCD.
Abstract: This lecture analyses the role of US aid in fostering technological change in Spanish agriculture during Franco's dictatorship between 1950 – 1962. US financial aid will be analysed against the background of the beginning of the Cold War after the outbreak of the Korean War in June 1950. I will look at the role played by the Spanish lobby in Washington, Northern American institutions and private Spanish companies that were involved in the authorization of American credits during the 1950s. Specifically, I will examine the contribution of US foreign aid to the installation of tractor factories in Spain and the impact that agricultural credits had on Spanish tractor imports. By uncovering the transnational networks of technological transfers, the lecture thus aims to assess the importance of the Green Revolution paradigm for the industrialization of agriculture at the European periphery.
About Bruno Esperante: Bruno Esperante Paramos is a visiting research fellow at the Trinity Centre for Environmental Humanities. He is about to complete his PhD thesis on innovation and technological change in Galician agriculture (1890-2000) at the University of Santiago de Compostela (Galicia-Spain), where he has also been a member of HISTAGRA Research Group since 2015. His main research interests include rural history, the Green Revolution, innovation, technological change and small family farming.