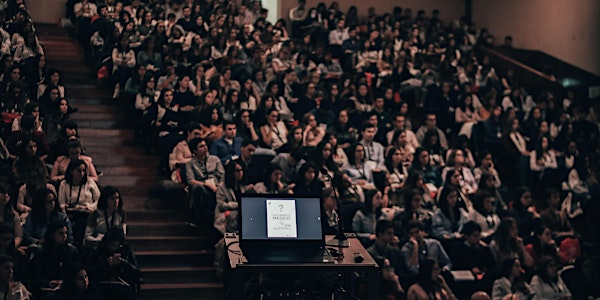 4th Annual Pedagogy for Higher Education Large Classes Symposium
Location
Room F215: DCU Institute of Education
Drumcondra Rd
Drumcondra
Dublin D09DY00
Ireland
The 4th PHELC Symposium will be a hybrid event this year hosted at Dublin City University, St. Patrick's Campus and online.
About this event
The purpose of the Pedagogy for Higher Education Large Classes (PHELC) Symposium is to identify pedagogical and assessment possibilities which are appropriate for large classes and which maximise student learning, engagement and participation in that context. The aim is to move the emphasis away from the contested term 'large' class to focus instead on the nature of teaching, learning and assessment in this context regardless of what is perceived as 'large'. Accepted papers critiquing and sharing insights from authors' current pedagogical practice in large class contexts will be published in the proceedings and the symposium will include a range of presentations based on these. The symposium objectives are to
discuss and explore examples of innovative pedagogical and assessment practices which are effective in the large class context
identify key principles for each of teaching, learning and assessment
identify and critique technologies which can support teaching and learning
In addition to a range of presentations, this year PHELC22 features two keynote presentations.
Jacqui de Matos-Ala Associate Professor and Head of International Relations (IR) at the University of the Witwatersrand, South Africa will present on Teaching with diversity in mind – designing curricula for culturally diverse large classes.
Frédéric Fovet Associate Professor in the School of Education and Technology at Royal Roads University, BC, Canada will present on Including learner diversity in large class teaching: Using Universal Design for Learning to sustain a systematic proactive reflection on social justice and accessibility.
Proceedings of previous PHELC Special Interest Group Symposia can be accessed here with papers published individually and as compiled proceedings for each symposium.
This year PHELC22 will be a hybrid event hosted at Dublin City University, Institute of Education, St. Patrick's Campus and online . The event will take place in Rooms F215 , F216, F205 & F207. Coffee and light lunch will be provided.
The organisers would like to thank the National Forum for the Enhancement of Teaching and learning in Higher Education for sponsoring this event.