Gym Programme for adults with physical disabilities
About this event
 For adults with physical disabilities
 Based in Leisureland Gym
 5 week Programme
 Starting Saturday 13th November at 12noon-1pm
 €10 for participants to register
 Tutor will work with each participant on how to use gym equipment and free weights and how to adjust equipment to suit their needs and go through a workout program with theparticipants.
 After the 5-week program, participants will feel comfortable to use the gym and gym equipment in their own time and do their own workout.
 Participants will be able to sign up for a monthly membership with Leisureland after the program at a reduced rate supported by GSP for the first 3 months.
 Max 6 participants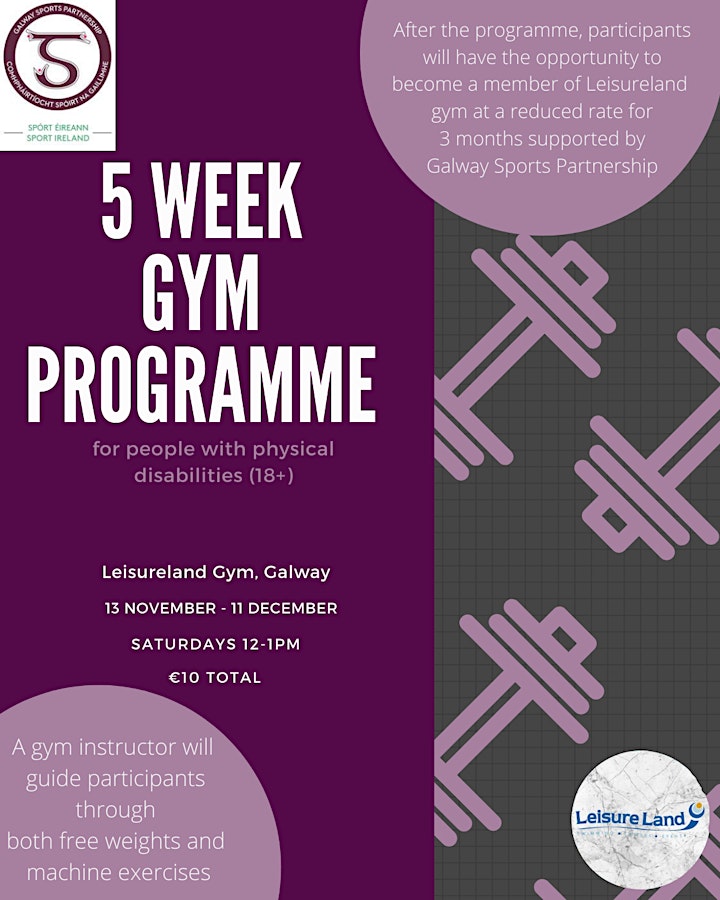 Organiser of 5 Week Gym Programme for Adults with Physical Disabilities