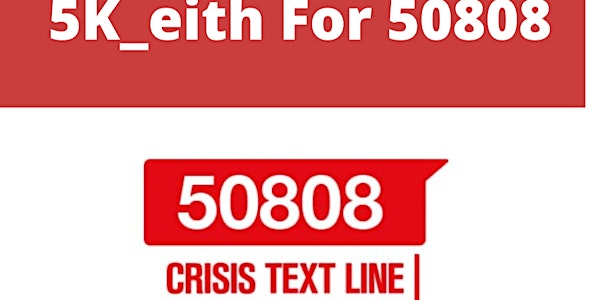 5K_eith For 50808
In memory of Keith Sheridan, and to raise funds and awareness for 50808 the crisis text line we will walk 5K to Keith's tree on 16th July 22
When and where
Location
Saint Anne's Park Keiths Tree St Anne's Park Raheny Ireland
About this event
On 20th July 2020 Keith Sheridan lost his battle with mental illness and died by suicide.
On that day I lost my husband and best friend. I made a promise to myself and Keith that his memory would live on.
Keith was an incredible man, a gentle giant and a comedic genius. His enormous heart, his generosity, his love and his warmth along with the laughter he brought into all of our lives are sorely missed by everyone who knew and loved him every minute of everyday.
He had a super power of always making people around him feel at ease, safe and important.
I set up the 5K_eith For... fundraiser to keep Keith's memory alive and to also raise funds for services in this country that provide that super power of feeling safe, at ease and important to those who need it.
This year I'm working with 50808 the text crisis line. TEXT "HELLO" to 50808 to get through to a trained volunteer who wants to listen and help you in your moment of need.
We will walk 5K on 16th July 2022 from The Elphin Pub, Baldoyle to Keith's Tree departing at 1PM to remember Keith, raise funds for this great service and to stomp out the stigma attached to mental illness.
The outpouring of love and support that has been offered to myself, our families and friends over the past 2 years has been amazing. I know Keith is beaming with pride and flashing that big mischievous grin at all of us. I will never be able to thank you all enough for everything.
Please remember:
YOU ARE LOVED
YOU ARE IMPORTANT
YOU ARE ENOUGH
Sending you all so much love
Fiona Sheridan ❤️