Description
Hear some hidden teen voices at this screening of 95 Decibels, an amazing short film about a family whose toddler daughter is deaf, and moves into the world of cochlear implants.
See the film trailer: http://bit.ly/2q2amnE

PUBLIC SCREENING = OPEN TO ALL.
OVER-13s: CHILDREN WILL NOT BE ADMITTED TO THE FILM.
Captioned, Post-Film Q&A and Optional Refreshments:

The 28-minute film will be followed by Q&A with producer, Lisa Reznik and her 20-year-old daughter who wears two cochlear implants, plus a panel of similar young adults from Ireland.

From 12:20pm, optional refreshments will be served in the IFI's mezzanine area.
Invitation Only.

Guests must book and bring an Eventbrite invitation to attend. Refunds will be issued up to, and including June 8th.
What's Next?
1. See the 95 Decibels back-story on the Sound Advice website.
2. Read the film review by CochlearImplantOnline.
3. Book your tickets!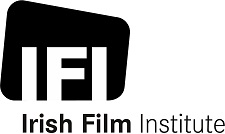 Organiser of 95 DECIBELS Film Screening (IFI, Dublin 2)
What is Sound Advice?

Sound Advice - formerly Irish Deaf Kids (IDK) - is an award-winning, for-impact venture geared to technology-supported mainstream education and living for deaf children and students.

Since 2010 in the US, 89% to 95% of hearing families choose a spoken language outcome for their deaf children (Teresa Caraway, PhD, 2012). Ireland's ratio is similar, meaning children at mainstream schools need modern supports. Over 3,300 deaf children attend mainstream schools in Ireland in a reversal of previous policy (#statistics: NCSE and Dept. of Education).

Sound Advice (as IDK) received Ireland's eGovernment (Education) award in 2010 for achieving cross-sector collaboration, cost-savings and efficiencies with its service. For parents, educators, deaf people and others, soundadvice.pro is an online resource for discussion on good practice.