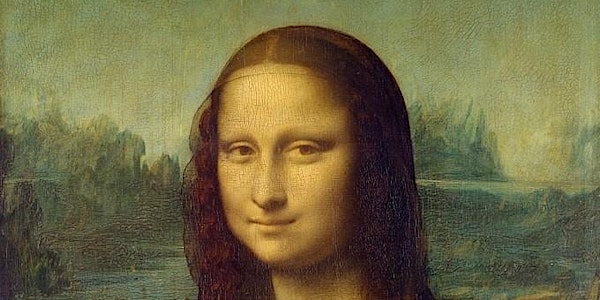 9th Annual Psychoanalytic Film Festival 2018. What Does a Woman Want?
Event Information
Location
DCU - Dublin City University
School of Nursing
Glasnevin
Ireland
Refund policy
Refunds up to 7 days before event
Description
Venue: DCU School of Nursing at Collins Avenue Entrance
Entrance Fee includes WIne Reception and Lunch on Saturday
CPD Points awarded
Freud's Question: What Does a Woman Want?
For Freud the answer preceded the question. After forty years of providing a definitive response (what women want is the penis), he achieved the interrogative mode. It is a loaded question of course, freighted with the age-old othering of women, since it is not equally asked of men, and presumes that "the dark continent" of unknowability is not the home country of every human subject. Psychoanalysis and cinema developed within the same time frame and reflect the same mutations, but it is perhaps valid to suggest that psychoanalysis today remains in thrall to many of the masculinist iconographies of femininity enshrined in culture and potently depicted in cinematic history. In this festival we will explore how cinema has served to represent various responses to Freud's question and what psychoanalysis can gain from interrogating these representations.
Programme Friday 2nd February.
17.30 -18.10: Opening Address- with guest speakers Ailbhe Smyth and Dil Wickremasinghe
Ailbhe Smyth is a noted activist, feminist, socialist and academic who has been a prominent figure in radical politics in Ireland for many years. A board member of the Equality and Rights Alliance, Ailbhe is now Convenor of the Coalition to Repeal the 8th.
Dil Wickremasinghe is a social justice, mental and maternal health campaigner, and podcaster. Formerly of Newstalk's "Global Village", she is Director of www.insightmatters.ie
18.15-20.15: Parallel Screenings.
Theme: For the Bonds of Love are Ill to Loose…Mothers/Daughters.
Mildred Pierce. Presenter Liz Monahan.
Grey Gardens. Presenter Tina Kinsella
All About my Mother. Presenter Therese Maguire.
20.15-21.30: Wine Reception with light Supper
Programme Saturday February 3rd.
Parallel Screenings.10.am-12pm.
Theme: Joyce's 'Vaulting Feminine Libido' on celluloid.
Turn Me on Dammit. Presenters Michele Sludds-Hickey, Caroline West.
Belle de Jour. Presenter Brigitte Battalier
A Streetcar named Desire. Presenter Ross Skelton
Lunch: 12-12.45.
Parallel Screenings: 12.45-2.45 pm
Theme: Other Spaces.
Hidden Figures. Presenter Jose Castilho.
The Hours. Presenter Sarah Meehan
My Brilliant Career. Presenter Pauline O'Callaghan.
2.45-3.15: Coffee.
Plenary Session.3.15-6pm.
Guest Speaker Jesse Jones.
Jesse Jones is a professional artist and academic who uses the media of film, performance and sculpture. She recently represented Ireland at the Venice Biennale 2017 with an installation called "Tremble, Tremble", which examined the potential of female archetypes to transform reality.
Screening:
Red Road. Presenter Marie Walshe
This event is wheelchair accessible
Date and time
Location
DCU - Dublin City University
School of Nursing
Glasnevin
Ireland
Refund policy
Refunds up to 7 days before event