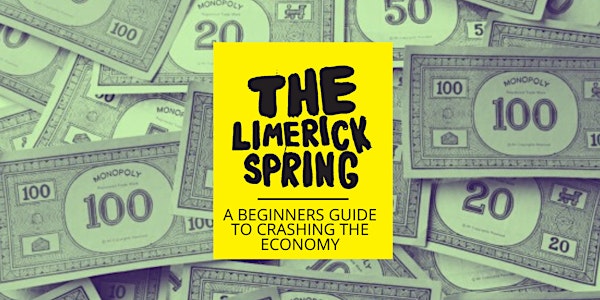 A Beginners Guide to Crashing the Economy: Workshop
Location
Narrative 4 Ireland
58 O'Connell Street
V94 XV70 Limerick
Ireland
Description
The crash, the bank guarantee, the bailout…we'll be taking a look back at the last decade, in Ireland and beyond, and at events that put us in the running for the recognition by the Guinness Book of Records for the World's Most Expensive Bank Bailout. Austerity was applied in doses that would have made the Torys blush, and led to Ireland having the highest emigration rates in the OECD.
Still, we only have ourselves to blame – "we all partied", remember? These things are much better left to the experts. At least, that's how the story goes. But if we want a different ending maybe it's time to tell our own story…
Facilitated by Vicky Donnelly, education worker at Galway One World Centre.
About Vicky Donnelly
Vicky delivers workshops on global development issues for schools, colleges and educators, focusing on structural causes of poverty such as corporate tax dodging, unfair trade and debt injustice. This session is part of the Citizens For Financial Justice project which aims to we aim to inform and connect citizens to act together to make the global financial system work better for everyone.
All welcome