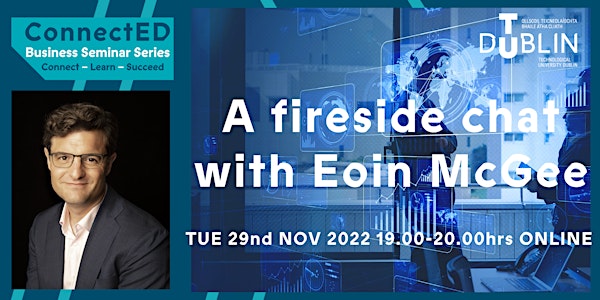 A fireside chat with Eoin McGee
Leading and navigating diverse business streams - financial planning, broadcasting and media.
About this event
TU Dublin Graduate Business School is delighted to host Eoin McGee, financial planner, broadcaster, author and corporate speaker, as part of our ConnectED Seminar Series . In this fireside chat, Eoin will talk about his career to date, his move from solely being a financial planner into the world of broadcasting, media, writing and corporate speaking and give his insights into how he manages the different streams of the business. He will also have some key takeaways for us all to help us navigate our personal and business finances through these unprecedented inflationary times and beyond. Not one to be missed.