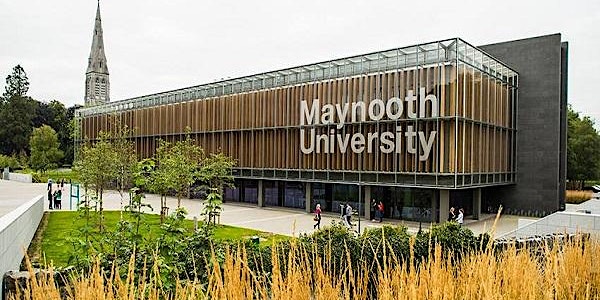 A Just Transition: - how do we tackle heat, greed and need?
Location
John Paul II Library, Maynooth University
South Campus
Maynooth
Ireland
This conference brings together several contributors on the linked challenges of climate change, human need and inequality.
About this event
A Just Transition: -how do we tackle heat, greed and need?
As the world enters the third decade of the 21st century it is confronted by rising global temperatures and worsening climate change, posing a profound threat to human civilization (IPCC 2018). Simultaneously, there is deepening social inequality within advanced countries (Piketty 2016, Atkinson 2015), and between the global "North" and global "South". Deeply embedded interests, who super-exploit labour, and extract and burn cheap fossil resources globally, have caused and now perpetuate these giant evils.
While some have argued that climate change is an existential threat, to be attacked without reference to distributional questions, others counterpose distributional struggles across a range of needs – jobs, incomes and public services – to radical climate measures. In this context, many call for a "just transition", a pathway that addresses human need as it also counters the existential threat of climate chaos. This conference provides material for rethinking, linking and addressing both objectives.
09.15: Registration - John Paul II Library, South Campus
(Registration closes at 10am)
10.15: Opening - Prof. Philip Nolan, President, Maynooth University
10.30-12.00: Plenary
Chair: Dr. Mary Murphy
1. Heat, Need and a Green New Deal? – Prof. Ian Gough
2. Universal Basic Services – Dr. Anna Coote
12.00-1.00: Breakout sessions
1. Just transition
Chair: Dr. Eoin Flaherty, MU Department of Sociology
Sinéad Mercier, Climate advisor to Sen. Mary Alice Higgins
Dr. Eilish Dillon, MU Dept. International Development
Prof. Emeritus John Sweeney, MU Dept. of Geography, ICARUS
2. Universal Basic Services
Chair: Dr. Helen Johnston
Dr. Tom McDonnell NERI /MU Dept. Applied Social Studies
Dr. Sara Burke, Centre for Health Policy and Mgt. TCD
Dr. Tricia Kielthy, Social Policy Development Officer, St. Vincent de Paul
1.00-2.00 - Lunch
2.00-3.00: Plenary
Chair: Prof Maurice Devlin
1. Sustainable Development Goals – David Donoghue
2. European Child Guarantee – Hugh Frazer
3.00-4.00: Rapporteur session
Chair: Dr Pauline Cullen, MU Dept.of Sociology
1. Dr. Joe Larragy: Mainstreaming climate action in the university
2. Dr. Mary Murphy: Growth, Welfare, Environment
4.00-5.00 - Book Launch reception
Chair: Sean Ó Riain,
Speakers: Dr. Anthony McCashin; Dr. Anna Coote
Closing comments
Parking:
Limited pay parking is available on campus, see the following link or below campus map https://www.maynoothuniversity.ie/sites/default/files/assets/document/Visitor%20Parking_2.pdf
There is a day rate for the car park opposite the Roost. Please note Aldi will clamp cars.