A Life-Giving Response to Young LGBT+ Christians
Description
How do I support a young LGBT+ person in my youth group?
Human sexuality is such a controversial topic in the church – How can I approach it positively?
Is it better not to talk about it?
...
This workshop will consider what it looks like to offer an effective pastoral response to LGBT+ young people in the Church and within a wider Christian context. The workshop will be led by Sally Hitchiner.
This event will be of particular interest to those working with youth and young adults, family members of those who identify as LGBT+, those involved in conversations on this topic within the Churches and LGBT+ Christian young people and their friends.
A donation on the day of €15 (Salaried) / €7.50 (Unsalaried) to cover expenses is suggested
Light lunch / refreshments will be provided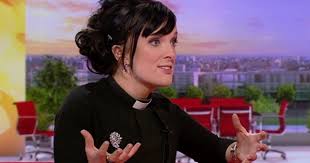 Revd Sally Hitchiner is the senior chaplain and Interfaith Adviser at Brunel University in London. She is a regular face on BBC Breakfast as well as other national news programs. She is the founder and national director of Diverse Church - the largest faith based LGBT support network in the UK that has groups supporting 18-30 year olds, the Christian parents of LGBT people and they are just about to launch DC:Youth. She also travels extensively supporting evangelical church leaders as they explore the issue of LGBT inclusion in their churches. Sally is open that her conclusion is that the Bible is not against faithful gay marriage but Diverse Church's focus is to prevent suicide and people leaving the church so it welcomes people irrespective of whether they are pro celibacy or pro marriage for same sex attracted people.
www.diversechurch.website
This event has been organised by:
Accepting Sexuality (www.facebook.com/asgroupireland)
Changing Attitude Ireland (www.changingattitudeireland.org) and
ACET (www.acet.ie)
Nearest Car Park to Molesworth Place:
https://www.q-park.ie/parking-with-q-park/our-parking-facilities/parkingid/1533
Further information:
dublin@acceptingsexuality.org
087 6945057
Sally will run a second workshop in Belfast on Sat 22 October, see SallyHitchinerBelfast.eventbrite.ie for further details.