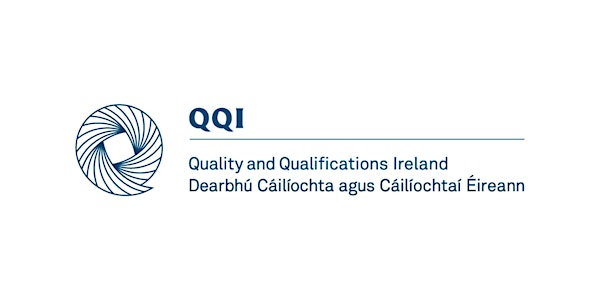 A new vision for quality and qualifications in Ireland
A new vision for quality and qualifications in Ireland Launch of QQI's statement of strategy 2022-24
About this event
Join us on Tuesday 30 November for the launch of our new statement of strategy.
We will share with you our vision for the next three years across quality and qualifications in the tertiary education landscape. You will find out about our new strategic direction in areas such as learner information and protection, provider development, and insight and information-sharing. We will outline how we aim to achieve these goals through creating a culture of excellence and partnership in all that we do.
We will launch a key initiative underpinning our new strategy - the Irish Quality and Qualifications Forum. The forum will be a key driver of an integrated approach to quality and qualifications across the further and higher education and training sectors. It will encourage and stimulate system-wide collaboration, engagement and insight-sharing on all things quality and qualifications.
Join us to find out how we can work in partnership to deliver real impact that will transform education and training in Ireland and ultimately benefit learners both at home and abroad.