Join us in conversation with the Trinity College Dublin 2021 Provost Candidates and voice your thoughts on A New Vision for Trinity
About this event
Please submit questions or comments that you have for the candidates here
Read more about the candidates below:
PROF LINDA DOYLE
Prof Linda Doyle is the Vice President for Research/Dean of Research in Trinity College Dublin and has been in this role since January 2018. She is Professor of Engineering and The Arts. Her expertise is in the fields of wireless communications, cognitive radio, reconfigurable networks, spectrum management and creative arts practices. She has raised over 70 million in research funding and has published widely in her field. She is a Fellow of Trinity College Dublin. Professor Doyle was the founder Director of the SFI Research Centre CONNECT. Prof. Doyle was the Director of the Centre for Telecommunications Value Chain Research (CTVR) for 6 years. Prof. Doyle has a reputation as an advocate for change in spectrum management practices and has played a role in spectrum policy at the national and international level. Currently she is a member of the National Broadband Steering Committee in Ireland, and is Chair of the Ofcom Spectrum Advisory Board in the UK. Prof. Doyle has always taken a strong role in promoting women in Engineering & Computer Science. She has been involved in numerous initiatives such Girls in Tech, Teen Turn, HerStory (histories of women scientists) etc. In 2017 she was recognised as one of the 10 women stars working in networking and communications in the world that you should know.
Read more aboutProf Linda Doyle's Imagine Trinity Manifesto and Imagine Trinity video.
PROF LINDA HOGAN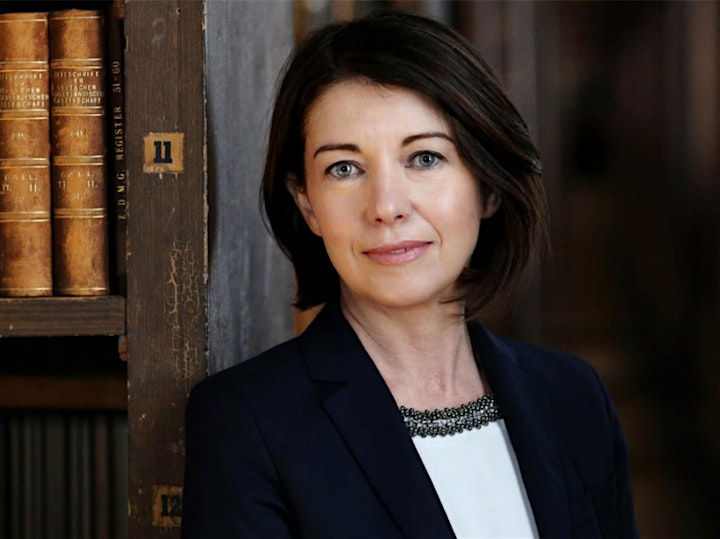 Professor Linda Hogan holds the Chair of Ecumenics at Trinity College Dublin and is a Fellow of the College. An ethicist and ecumenist, she has published extensively and taught widely on themes in ethics and religion. Linda is the author of three major monographs and the editor of twelve essay collections and special issues of journals. Linda is at the forefront of international debates on the intersection of religion, gender and human rights. Awarded major competitive research grants that have enabled her to pursue collaborative research programmes, Linda's research has brought invitations to deliver international keynotes lectures, lead expert seminars, and participate in ethical debates in the media. Between 2011-2016 Linda served as Vice-Provost/Chief Academic Officer and Deputy President for Trinity College Dublin and is only the third woman to hold this position in the college's 429-year history. Linda served in other senior leadership positions, including as Head of School and Director of the Irish School of Ecumenics, from 2006-2010. An advocate for diversity, inclusion and equality, Linda was instrumental in the implementation of the Athena Swan initiative and the establishment of Trinity's Centre for Gender Equality and Leadership.
Prof Linda Hogan Introductory Video and website.
PROF JANE OHLMEYER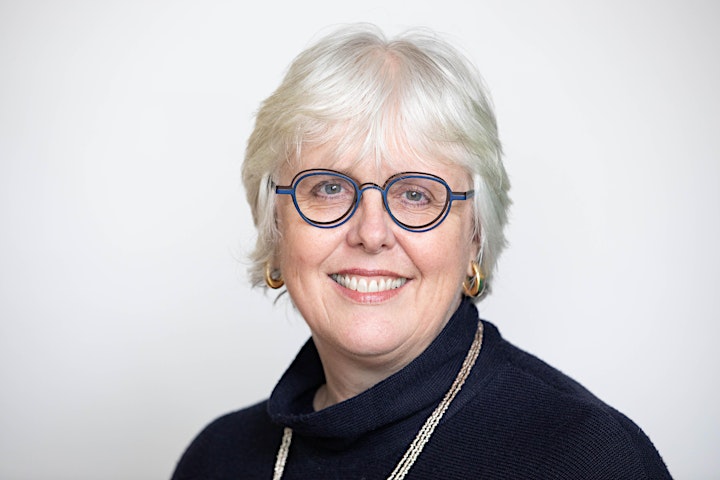 Prof Jane Ohlmeyer is the Erasmus Smith's Professor of Modern History at Trinity College Dublin and Chair of the Irish Research Council. Jane has completed her Masters in History at University of Illinois in the United States, and her PhD in History at Trinity. She's taught at the University of California at Santa Barbara, at Yale, and at the University of Aberdeen in Scotland before joining Trinity. Over the past two decades she has served the Trinity community as teacher, scholar, supervisor, mentor, Head of Department, Head of School, founding Vice President for Global Relations, and Director at the Trinity Long Room Hub Arts and Humanities Research Institute. She's the author or editor of over 40 articles and 13 books, over 25 research projects and received grants summing over €22 million. Her current research projects include SHAPE-ID, about inter and transdisciplinarity, and Human Plus, fellowship programme supporting interdisciplinary research between Computer Science and Arts & Humanities, supported by the prestigious Marie Skłodowska-Curie Co-Fund Action. She is currently working on a book about 'Ireland, empire and the early modern world' that were presented as the Ford Lectures at the University of Oxford.
Read Prof Jane Ohlmeyer's website, Empowering Trinity video and manifesto
Subscribe to Women in Research Ireland mailing list here. If you have any alternative requirements (ISL interpretation, etc.), please notify us in advance at womeninresearchireland@gmail.com. We look forward to seeing you there.