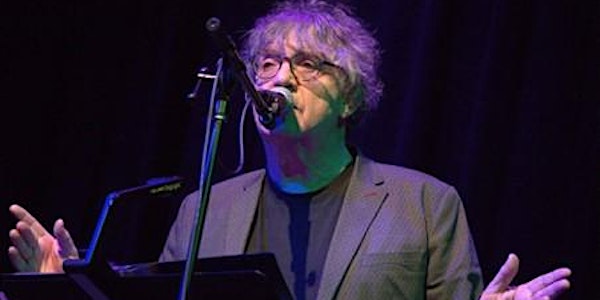 A Reading by Poet Paul Muldoon
A reading by Poet Paul Muldoon, the Ireland Professor of Poetry. Sponsored by Ireland Chair of Poetry Trust.
By Trinity College Dublin, School of English
Date and time
Thu, 2 Mar 2023 19:30 - 21:00 GMT
Location
Thomas Davis Theatre, Arts Building, Trinity College Dublin Arts Building Trinity College Dublin Dublin Ireland
About this event
The Ireland Chair of Poetry was inaugurated in 1998 to honour the award of the 1995 Nobel Prize for Literature to Seamus Heaney. The chair has a 3-year duration in which the holder is attached in turn to Queen's University Belfast, Trinity College Dublin and University College Dublin. The first holder of the chair was John Montague, followed by Nuala Ní Dhomhnaill, Paul Durcan, Michael Longley, Harry Clifton, Paula Meehan, Eiléan Ní Chuilleanain and Frank Ormsby. The current holder of the chair is Paul Muldoon.
"To describe Paul Muldoon's influence on contemporary poetry is like trying to assess the influence of The Beatles on post-war music: it's to be seen and heard in the work of almost every British and Irish poet since the 1970's" – The Irish Post
Paul Muldoon was born in County Armagh in 1951. He now lives in New York. A former radio and television producer for the BBC in Belfast, he has taught at Princeton University for thirty-five years. He is the author of fourteen collections of poetry including Howdie-Skelp, published by FSG and Faber and Faber in 2021. Among his awards are the 1972 Eric Gregory Award, the 1980 Sir Geoffrey Faber Memorial Award, the 1994 T.S. Eliot Prize, the 1997 Irish Times Poetry Prize, the 2003 Pulitzer Prize, the 2003 Griffin International Prize for Poetry, the 2004 American Ireland Fund Literary Award, the 2004 Shakespeare Prize, the 2006 European Prize for Poetry, the 2015 Pigott Poetry Prize, the 2017 Queens Gold Medal for Poetry, and the 2020 Michael Marks Award. He is a Fellow of the Royal Society for Literature and a Fellow of the American Academy of Arts and Letters.
Date & Time: Thursday 2nd March 2023 19:30
Venue: Thomas Davis Theatre, Arts Block, Trinity College, College Green Dublin 2
Free but places are limited so registration required!