About this Event
A Spirituality of Interruption
All our lives are so busy - we have deadlines, and emails, and meetings, and agendas and to-do-lists. How, in the midst of all of these demands, do we manage to make time for the surprising, the unexpected, the things that are quietly calling for our attention: not urgent, but nonetheless important.
Pádraig Ó Tuama is a poet, a theologian, and a Corkman. From 2014-2019 he was leader of the Corrymeela Community, Ireland's oldest peace and reconciliation community. He has worked with various groups exploring story, conflict, their relationship with religion and argument, and violence. Pádraig is an engaging public speaker and centres his focus around themes of language, power, conflict and religion. His widely published work incorporates poetry (Readings from the Book of Exile; Sorry for your Troubles), prose (In The Shelter) and theology (Daily Prayer, The Place Between).
For more information see http://www.padraigotuama.com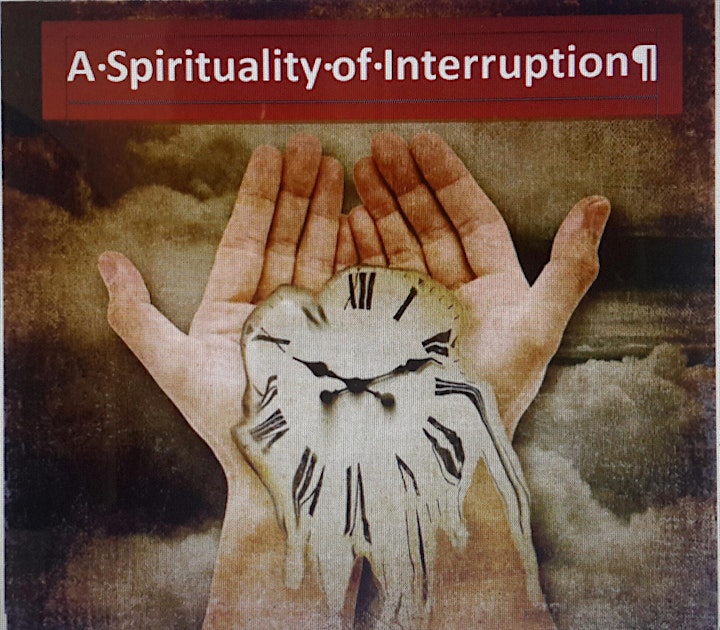 New Monasticisms Ireland.
Spiritual wisdom enriches a society. Wisdom is a gift and is sought in study and reflection. The company of those who share the spiritual journey is valued. Tradition is a storehouse of wisdom.
The New Monasticisms concept is anchored in relationships, specifically right relationships with God and others. It seeks to facilitate a new lifestyle by blending together a number of commitments:
Retrieving of the core of monastic traditions as daily practice.
Embracing practices of solitude in daily life.
Valuing the enriching power of silence.
Celebrating artistic imagination.
Living with contemplative attentiveness.
Appreciating the rhythms of nature.
Welcoming with a hospitable heart.
Experiencing the spiritual significance of work.
Awakening to interspiritual monasticisms.
'Monasticism is not a container; it is an energy' Emanuele Bargellini OSB Cam