Description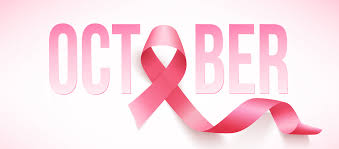 This Event is open to AIB staff & Contractors only . Please use your AIB/EBS email address to register (all personal email addresses will be declined).
FSG Wellness in partnership with Women's Matters & Finance are hosting a talk by Georgie Crawford (Breast Cancer Survivor & Ambassador) on Wednesday the 16th of October in the Clayton Hotel Ballsbridge.
There will be tea/coffee & refreshments available from 9.30 a.m. & talk will begin at 10 a.m. so if possible arrive early and talk this opportunity to network with your colleagues .
A Little about Georgie:
Having just given birth to her first child at the age of 32, Georgie's world fell apart when in October 2017, she was diagnosed with breast cancer. Within 4 weeks of being diagnosed she had undergone a full course of fertility treatment and 2 surgeries. She started 23 weeks of intensive chemotherapy just before Christmas followed by 5 weeks of radiotherapy ending in July 2018.
Before any of her treatment started she made the decision to take to social media and document her journey to try to raise awareness of breast cancer's increasing occurrence in younger women. She was able to return to work in October 2018 and a month later was given the all clear. Exactly 1 year after her diagnosis.
Having been through the emotional and physical turmoil of the intense treatment, Georgie recognises the need for women to prioritise their health in order to live fully.
This led Georgie to creating The Good Glow, a podcast that reflects on her journey and discusses the importance of self care and looking after your health and wellbeing.
Each week, Georgie chats to a different guest about their journey so far and how they have overcome adversity in their own lives.
Wellness both on the inside and out has become an enormous priority for Georgie, and she's received thousands of messages of support from people across Ireland and the world who feel the same way.