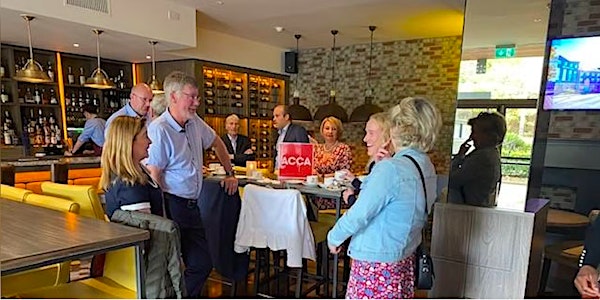 ACCA Networking Event in Naas
ACCA Networking Event in Naas
When and where
Location
Costa Coffee Monread Road Naas Ireland
About this event
The ACCA Leinster Members Network Panel are delighted to invite you to an ACCA networking event on behalf of ACCA Ireland, which will take place on Wednesday, 7th December, 5:30-7:30 pm, at Costa Coffee, Naas.
This event is an opportunity for ACCA members in the Naas area, to attend a small social gathering with other members to connect, share ideas and support your local ACCA community in alignment with ACCA's commitment to the United Nation's Sustainable Development Goals.
This member-led event is being delivered in conjunction with Jamie Renehan (Chair) and Anand Pandey, from the Leinster Member Network Panel. Who along with other members of the Leinster Panel, will be representing ACCA on the evening.
This is a small-scale event, with only a limited number of spaces available. It's a chance for you to come along and meet other ACCA members from your local community, in a relaxed setting where you can connect and chat about things that really matter to you.
Attendees are encouraged under the 'any 1 know' initiative to bring one thing they are looking for help with to the event e.g. anyone know a VAT specialist, anyone know a carpenter in Naas, anyone know if there is a waiting list for primary schools in Naas, etc. The purpose of this networking event to build a community spirit among our members and help each other in any small way we can.
Free teas and coffees will be available; there will be an ACCA sign on display at the event so that everyone knows where to meet.
Please note that this is a small-scale event and that we are limited to 20 spaces. This event is open for ACCA members and students only.
We look forward to seeing you there.