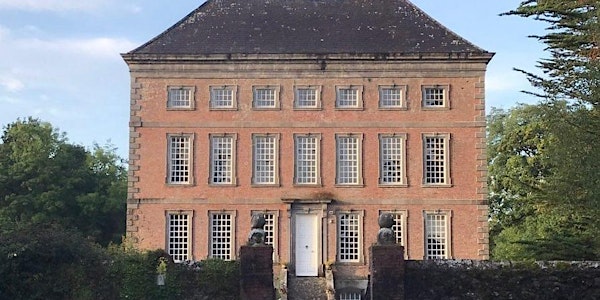 Across A Great Divide: Can Jews & Christians be Friends?
What is the basis of Christian-Jewish friendship and most importantly, what is its potential?
When and where
Location
Mount Ievers Court, Sixmilebridge, Co. Clare V95 AX86 Mount Ievers Court V95 AX86 Sixmilebridge Ireland
About this event
Event
At a time of increasing hostility towards Israel, and when the voices of some Christian denominations/leaders are questioning the right of the Jewish people to live in a Jewish state on their ancient homeland of Israel; promoting Boycott, Divestment and Sanctions (BDS) and publishing materials that offer neither a Christian nor Biblical perspective, we are delighted to let you know of a unique, upcoming event: Across A Great Divide - Can Jews & Christians be Friends? sponsored by the Ireland Israel Alliance.
This very special event, our first to be held on the west coast of Ireland and one that we have long anticipated, will be lead by Steven Jaffe. An Orthodox Jew, Steven describes his journey over the past decade as one of building Christian-Jewish friendship. His presentation explores what the basis of this friendship is, and most importantly, asks what is its potential?
Steven is very much looking forward to his first visit to Ireland's west coast and to leading a frank discussion on this important topic, to be followed by a Q&A. Steven previously spoke at our inaugural Keynote Speaker event in Dublin in 2019, alongside Israel's former Ambassador to Ireland Ophir Kariv and Maurice Cohen, Chair of the Jewish Representative Council of Ireland.
Steven Jaffe was born in Belfast, co-chairs Northern Ireland Friends of Israel and has worked in grassroots advocacy for the main U.K. Jewish organisations and for Magen David Adom, Israel's national medical emergency service. An Orthodox Jew, Steven describes his journey over the past decade as one of building Christian-Jewish friendship.
We are very grateful to our friends Karen and Norman Ievers for hosting this unique event at their beautiful family home in County Clare. We hope it will be the first of many such occasions.
Venue
Mount Ievers Court has been home to the Ievers family for over 285 years and since then generations of Ievers and their families have worked hard to maintain the house in order to ensure that the estate remains a viable presence in the local community and Ireland's heritage long into the future.
Mount Ievers Court is an 18th c. Irish Georgian country house nestled in the Co. Clare countryside just outside the town of Sixmilebridge. The house was originally the site of a 16th c. tower house called Ballyarilla Castle built by Lochlann McNamara. The tower house was demolished in the early 18th c. to construct the present house, built between 1733-1737 by John & Isaac Rothery, for Col. Henry Ievers.
Admission is Free: However, voluntary donations to Magen David Adom (MDA) Ireland will be most welcome on the evening.
Magen David Adom Ireland - Israel's only national medical emergency, disaster, ambulance and blood service, and of which former Minister for Justice, Equality and Defence Alan Shatter is Chair.
We very much hope you can join us at this unique and very special event.