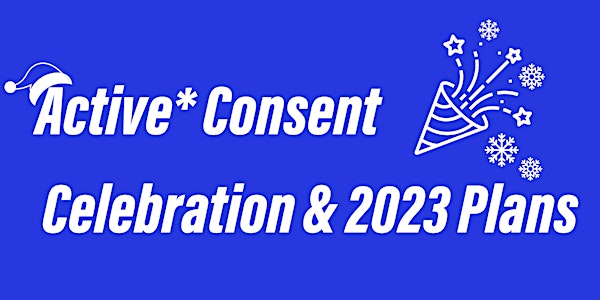 Active* Consent - Celebration & 2023 Plans
Active* Consent - Celebration & 2023 Plans
About this event
Dear colleagues,
It is approaching the end of 2022 and we would like to thank you for all of your hard work in promoting Active* Consent and building a consent culture within your campuses, schools and organisations.
We would like to invite you to celebrate all that has been achieved this year, and we are hosting a virtual event on the 6th of December from 11am-12pm. We hope you will join us!
During this virtual event, we will celebrate the achievements we have made collectively, from consent workshops, original dramas, social media campaigns, and more. We will also share best practice and discuss how we can continue to work together in 2023!
We look forward to celebrating with you!