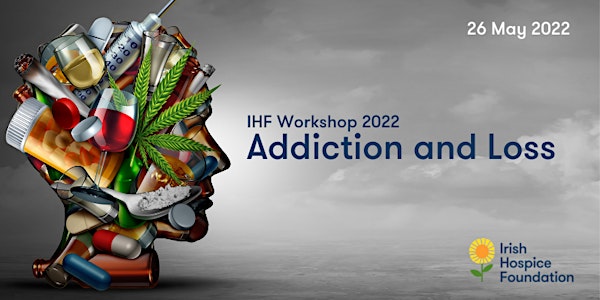 Addiction and Loss
This workshop will explore the theories common to addiction and bereavement.
Refund Policy
Refunds up to 7 days before event
About this event
This workshop will explore the theories common to addiction and bereavement. The negative consequences of addiction, experienced as non-finite loss, will be compared to more socially accepted and acknowledged loss.
Themes of loss will be identified in the person addicted, in their families, and in society.
Central themes discussed in the workshop will include Attachment, Substance Misuse, Behavioural Addiction, Spectrum of Use, Circumstantial Loss, Disenfranchised Grief, Family and Recovery.
Societal attitudes and central roles will also be discussed.
"Problem drinkers destroy, not just themselves but their loved ones too. Millions of families are trapped by substance-related patterns of behaviour with devastating consequences for their personal health, well-being and safety"
(Anderson, 2010)
Learning Outcomes
On completion of the workshop participants will:
identify the central characteristics which define addiction and their behaviours
identify the central characteristics of loss within the addiction experience
become aware of the impact these addictions and the attendant negative consequences have on both the addicted/dependent and subsequently on their families
identify the conflict between socially accepted and non-socially accepted griefreflect on ways in which a society supports loss or addiction
Presenter Profile
Maurice Crowe works both as an Addiction Counsellor and a Bereavement Counsellor. He has worked in addiction services for many years, specifically in the areas of community-based Benzodiazepine detox, Methadone detox, day treatment addiction programme, family support, pre-treatment preparation, aftercare support and programme delivery. He currently works in the role of Polydrug Co-Ordinator for Bushy Park Treatment Centre, Ennis, Co Clare. He also conducts a private practice.