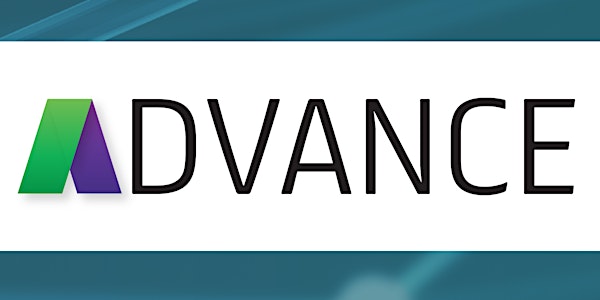 ADVANCE 2022: HumanCentric AI for Health (In person RSVP)
ADVANCE is a thought leadership event organised by the SFI ADAPT Centre for AI-Driven Digital Content Technology.
When and where
Location
Trinity College Dublin College Green Dublin 2 Ireland
About this event
The overarching theme for ADVANCE 2022 is Human-Centric AI for Health.
This year's conference will be a hybrid event with an in-person gathering in Trinity College Dublin. A virtual option for those who wish to follow the event will be released on the 4th July. In-person tickets are limited, so please only register if you plan to attend in person. If you prefer to register for the virtual option please register here.
The healthcare landscape is undergoing a technological transformation, especially with the advent of artificial intelligence. For the first time ever, the world is seeing advancements in secure health data sharing, clinical trials at scale and treatments that are customised to every patient's unique needs with the help of technologies such as machine learning. The ADAPT Centre is at the forefront of this pan-global revolution with partners in governance, research and industry. ADVANCE will tap into the Centre's extensive network of multi-domain experts to facilitate discussions around state-of-the-art AI and healthcare inventions, with the overarching agenda of pioneering the future of AI-driven healthcare.
Save the date for this event which will feature Professor Philip Nolan, Director General of Science Foundation Ireland, and Dr Ronan Glynn, Deputy Chief Medical Officer in Ireland.