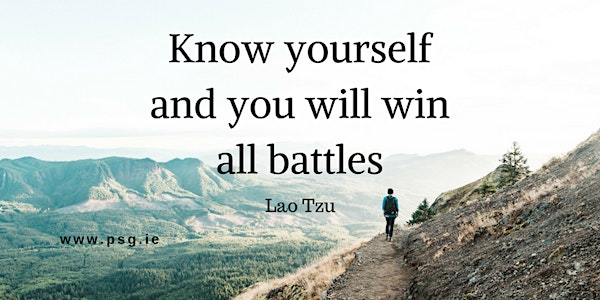 Advanced Diploma in Coaching with Neuroscience - February Start - 2022
Advanced Diploma in Coaching with Neuroscience. Gain professional level coaching skills. Part time, Online. PSG, training coaches since 2003
Refund Policy
Contact the organiser to request a refund.
About this event
Accredited Advanced Diploma in Coaching with Neuroscience 
A full engagement experience with a blended learning mix of virtual content and online classes and lectures.
A unique opportunity to experience and qualify with the highly trusted and sought after PSG Master coaches. Benefit from our unrivaled 18 years real world expertise and experience in coaching application across industry and around the globe right in the heart of Dublin.
Using the most evolved PSG Coaching model, Art-Neuroscience-Art, this future focused whole-system strengths approach meets the challenge of the most complex personal and professional agendas.
Free Online Open Evenings
You welcome to attend one of our next Online Open Evenings
Find out more about the course, about coaching and about us. Details and reserve your place here
Course Details
This part-time course, conducted over 7 months, takes you deep into the drivers of human behaviours and the hidden impacts our brain has on performance.  As a result of PSG's early adoption of emotional intelligence and neuroscience in coaching, the PSG 'whole-person' coaching model is the most evolved in terms of research, relevance and delivering results.
This leading edge course is uniquely constructed by master coaches and elite performers. It taps into our coaching expertise and real-world experience bringing the best of coaching with a focus on 'brain-body based' science.
Integrating professional education with best practice tools and techniques from a range of disciplines, this Advanced Diploma enables you to confidently step in to the world of Coaching at the highest level with the latest and most up-to date research and knowledge.
Whether you are already coaching and need to upskill to the highest quality or you are seeking the best way to make an impact as an advanced practitioner coach, this course offers you an Advanced Diploma from one of the best Coaching Training Providers in one of the world's leading third level educational campuses - an unrivalled win-win.
Continuing and building on our strength of qualifying top-quality coaches for the last 15 years who are now practicing world-wide, this Advanced Diploma is informed with the latest global perspectives, delivered and supported by an exceptional faculty of leading master coaches and trainers and offers forward-focused educational practices to take quality coaching to a new level.
Our mission is to develop quality coach practitioners, with 'ultra-high self-awareness' and a deep understanding of neuroscience in order to bring out the best in themselves and others no matter what their role. As experienced coaches know, you cannot coach with tools and competencies alone. The most successful coaches enable the 'whole person' and have a deep knowledge of how to harmonise and align the full suite of connectors that lead to new behaviour, new habits and new results.
This Advanced course has the added advantage of bringing a deep understanding of neuroscience and brain-based insights and research. Its learning objectives equip managers, leaders and business owners to support transformation and model the high impact behaviours necessary to deliver consistant performance for individuals, teams and cultures. This enables truly long lasting and transformative thinking and change.
It shares best practice cutting-edge neuro-power tools and skills to coach for high-performance taking a holistic approach and including the view in to the key pillars of Wellness, Health and Mental Strength
One of the key elements that makes this programme so successful and sought after is that it puts the same amount of emphasis on the strength, wellbeing and performance of the COACH as it does the COACHEE.  We know from experience that the quality of the coaching experience for the coachee is directly related to the ability and strength of the coach to deliver a quality process.
The course provides a transformational educational and experiential journey, both personally and professionally delivering a life-changing intellectual and emotional experience.
What sets this course apart and makes it best in class is the combination of cognitive content supported by neuroscience, the level of quality practice exercises and the dynamic group work that creates meaningful change points in participants' personal and professional lives.
The flow of the curriculum has been designed to build and cultivate coaching confidence working through the following themes:
Ultra-high-definition SELF awareness, value driven -  authentic - resilient
Stepping into the COACH role to enable creative, courageous and innovative thinking/goal setting
Leading and partnering through the quality COACHING PROCESS to ensure progression and high performance
Attracting and selecting purposeful COACHING RELATIONSHIPS - chemistry, competency and capability  - making it a yes/yes contract and agreement
Using a strengths approach for enabling sustained WELLNESS and MENTAL STRENGTH habits and disciplines
Acquiring the HIGHEST PRACTITIONER  levels in:

    Co-Active Coaching
    GROW model
    PSG/ICF core competencies
    PSG neuro-performance skills

EMOTIONAL INTELLIGENCE in Coaching for managing self, others and the complex world we operate in
The POWER OF COACHING - neuroperformance strategies for enabling motivation and movement to achieve results
A Quality Coaching Experience - PSG THOUGHT LEADERSHIP with evolved and best practice tools and models to impact at the highest level
All learning is supported by the PSG Master Coaching faculty with an online closed group for extra learning materials and mentoring and support both throughout and after the course. All course facilitators have achieved the 'Master Coach Audit' excellence award for 2021.
On successfully completing this course you will become a full member of the PSG Alumni community and will be eligible to join QCPD. This coaching membership programme delivers top quality CPD for coaches around the globe. During the course you will also have free membership to QCPD.
All of our coaching courses are made up of a diverse and dynamic, multi-generational group of individuals from around the globe.  You can expect a coaching-facilitated style of learning with lots of group discussion and real-world practical exercises that leverage the wisdom in the room and offer the best sharing of knowledge. Course materials include the most up-to-date learner guide with each module offering enhanced learning 'nuts and bolts' lock and learn sheets. To ensure the best levels of success, each participant will also experience partnered-learning to offer live feedback for continuous improvement and support.
This programme can also be run in-house. If you're interested in this option, please contact us to discuss. 
Course Dates - 2022 Start
Coming soon, before end of December
Course Fees
Course fees are normally €4450. Early registration discounts and special offers may apply. Group discounts for two or more may also be available. Trinity Alumni receive an additional discount. See here for latest details 
Course fees are payable by a €250 deposit when registering and the balance payable at the start of the course OR payable in interest-free monthly installments over the duration of the course.
Installments can also be paid before the course starts in order to spread the cost over a longer period. 
Testimonials
"Taking part in this course and with the EXCELLENT facilitator, I have learned so much. It ENTHUSED me further, to push myself forward even more. It gave me such a POSITIVE outlook in what I can do professionally and personally. It has been a FABULOUS way to learn how to live BETTER."  - Celine
"The content covered ENABLED our learning – the course was broken down nicely into MANAGEABLE and reasonable projects and students gained CONFIDENCE in coaching skills with each weekend session."  - D. Karen Willis.
"Attend if you love people or want to help you UNDERSTAND yourself and people more and its very likely that you will make a positive DIFFERENCE and continue to do so if you KEEP UP the learning.".  - Diploma Student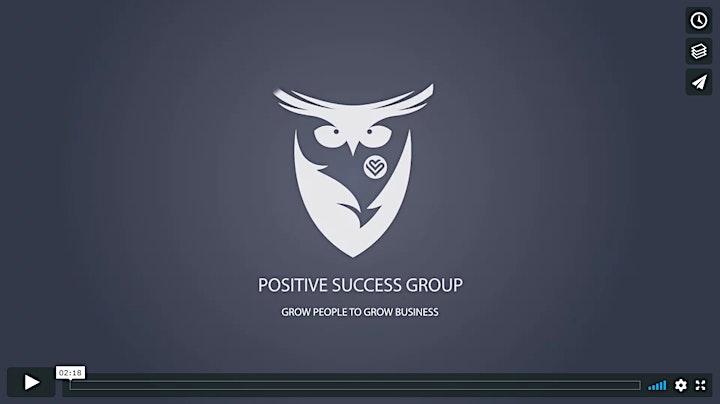 Our Academic Director and Master Coach discusses the Advanced Diploma in Coaching with Neuroscience