Description
Due to popular demand, I am delighted to announce an advanced Encaustic Painting workshop On Saturday 10th March 2018.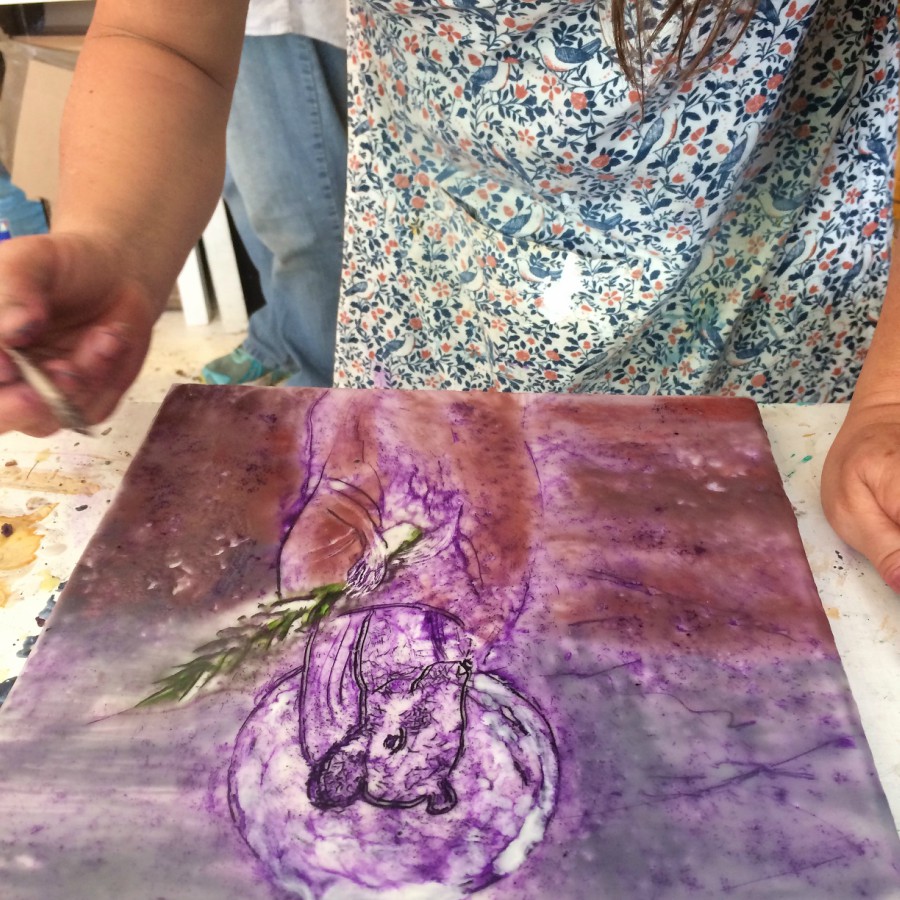 This workshop will take place in my studio located on the beautifully scenic shore of Lough Derg, close by Williamstown Harbour, an ideal backdrop for creating atmospheric artworks in a relax and inspiring environment.
This particular workshop is suitable for artists or art enthusiasts with a basic knowledge of encaustic, wanting to know more. The class will expand your understanding of encaustic, help you refine your work by gaining more control over the medium and help you move your encaustic painting to a new level We will work in mixed media, including various drawing techniques, image transfer, working with pigments sticks, collage, inscribing and scraping techniques. You will leave with a printout containing all the information you need as well as a list of suppliers.

Date: Saturday 10th March
Time: 10-4pm
Location: Isabelle Gaborit encaustic studio, Whitegate, county Clare
Class limited to 4 participants for a personal and intimate studio setting experience.
Early booking recommended avoiding disappointment.
Cost: €120, including all materials, a light lunch and refreshments. Also a printout containing all the information you need as well as a list of suppliers.
Testimonials from former participants:

Isabelle's encaustic workshops are fabulous. It was a whole new thing for me and I was left in no doubt about how to use the materials after Isabelle's excellent teaching. It was a real treat to spend the whole weekend working on my pieces in a beautiful environment. I'm so glad I invested in this workshop. I'm all ready to get going and set up my own encaustic area in my studio. Highly Recommended!
Kate B. July 2017
I had the pleasure of attending an Encaustic workshop with Isabelle and I'm not sure I can find the right words to explain how much I got out of it. It ticked all the boxes. I got to spend the whole day being creative. I got to watch an artist teach what she so clearly loves and that is good for the soul... you can so easily get swept away with Isabelle's excitement, enthusiasm and pure love for what she does and I got to be part of that, what a privilege. I got two beautiful encaustic pieces that I treasure. I got a new medium to play with, I made new friends and I most certainly got Isabelle's contact details so I can attend the next workshop. If you want to explore your creative side, I couldn't recommend this more. You have nothing to lose but you have all the above to gain.
Siobhan, workshop participant, 2016
Enquiries/booking: email the seller.
To see Isabelle's encaustic work, visit: www.isabellegaborit.com
Facebook page: www.facebook.com/isabelle.gaborit.artist/