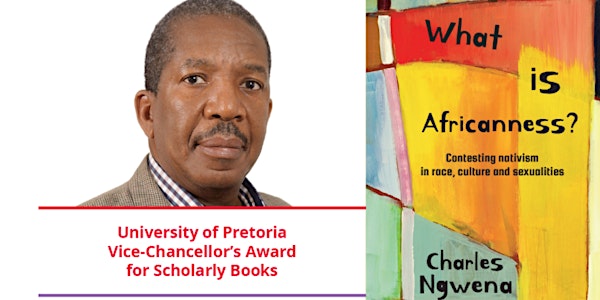 African 'transgender', resisting the public secret and precarity
"African 'transgender', resisting the public secret and precarity" A talk by Charles Ngwena, Centre for Human Rights, University of Pretoria
About this event
This talk will revolve around interrogating African 'transgender' through a court decision, Nathanson v Mteliso and Others that was decided by the High Court of Zimbabwe in 2019. Ricky Nathanson, a transgender Zimbabwean woman, had been arrested on a charge of criminal nuisance. It was alleged that Ricky was a man who had entered a women's toilet. A High Court of Zimbabwe found that Ricky had been unlawfully arrested and detained.
I will use the case to highlight that whilst 'transgender' remains a public secret in dominant cultural narratives, it is increasingly being unveiled across the African continent. However, unveiling a public secret comes with real dangers for the protagonist. I draw on the concept 'public secret' in the sense it was used by anthropologist Michael Taussig in his book, Defacement: Public Secrecy and the Labor of the Negative, and contexualised by Dora King in her essay 'Secrecy and the poetics of mourning: mourning Fanny Ann Eddy' to mean knowing what not to know as well as giving immunity to those who hurt others in the service of protecting a public secret from sacrilege.
Charles Ngwena LLB, LLM, LLD, Barrister-at-Law, is Professor of Law in the Centre for Human Rights, University of Pretoria. Charles publishes at intersection between human rights and health, including reproductive and sexual health with a focus on the African region. He also publishes in the fields of disability rights, and race, and culture. He serves on editorial committees and editorial boards of a number of international journals. He is the Convening Editor of the African Disability Rights Yearbook, Section Editor of Developing World Bioethics (for Law and Bioethics) and associate editor of the International Journal of Gynecology & Obstetrics. He serves on the editorial boards of the Journal of African Law, Stellenbosch Law Review, African Journal of Disability and Human Rights Law Review. He is a co-editor of Employment equity law (Butterworths, 2001), Health and human rights (Ashgate, 2007), Strengthening sexual and reproductive rights in the African region through human rights (Pretoria University Law Press, 2014) and Advancing sexual and reproductive health and rights in Africa (Routledge, 2021). He is the author of What is Africanness? Contesting nativism in race, culture and sexualities (Pretoria University Law Press, 2018).