Description
Come join us at Reidy's Killarney for another of our After Hours Networking nights!
You don't have to be a member to come along, whether you're an employee, an entrepreneur, an executive or ex-corporate our 'After Hours' Networking evenings provide you with an invaluable platform for forming new relationships, connections, and contacts. It's about peer support from and partnership with women on the same journey as you.
Say goodbye to awkward small talk and hello to a different kind of networking, After Hours.

Enjoy refreshments, post-work eats, and the perfect setting to facilitate genuine connections and inspiring conversations.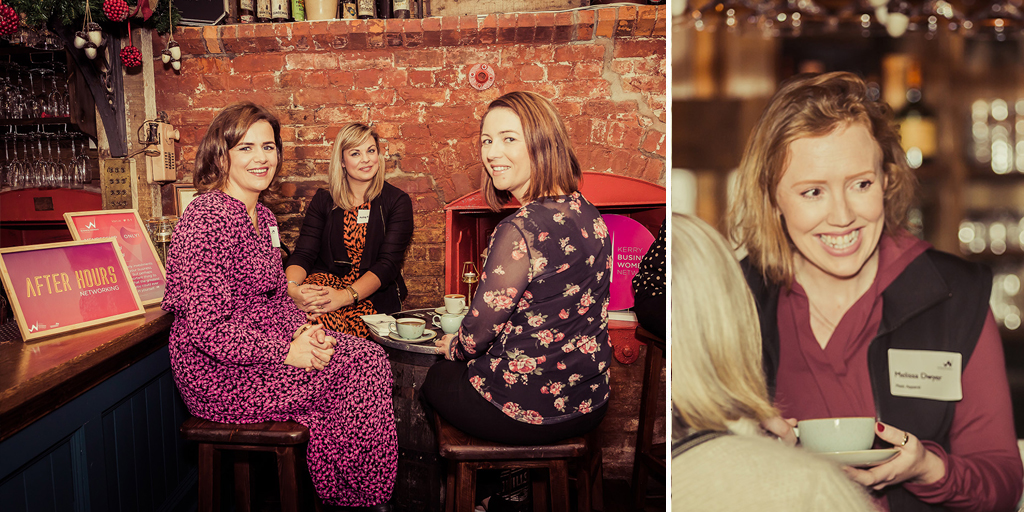 Alternating between Tralee and Killarney these special 1 ½ hour evening events are designed as more informal sessions where you can kick-back, meet and mingle in the relaxed environment of locally-owned coffee shops.
We love providing our community with intimate opportunities like After Hours to expand your skill-bank and network. The KBN team will load you up with the latest networking tips and chat-cues, this the perfect event for both networking old-timers and fabulous first-timers. Don't be nervous; be excited – you never know who you'll meet!
Note: General Admission tickets are for non-members, though if you sign up for membership on the evening we will deduct the ticket price from your membership fee, so the evening is Free!
A huge thank you to Reidy's for hosting this event.