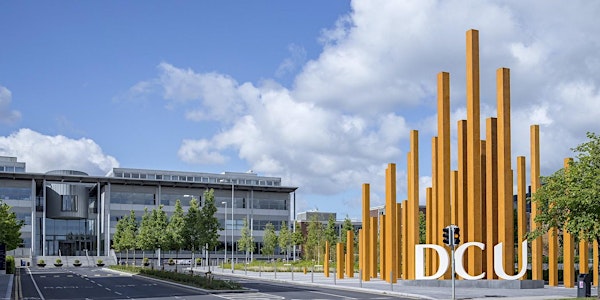 AFU Audit and Credit Modules September 2022 Semester
Welcome to DCU's Age-Friendly University's Learning Programme. DCU leads an Age-Friendly University Global Network supporting active ageing
When and where
Location
Various Campuses Dublin City University Dublin Ireland
Refund Policy
Contact the organiser to request a refund.
About this event
Registrations are now open for our Audit or Credit Bearing Modules Starting Week Beginning September 12th:
Choose a single module from a wide selection of undergraduate courses and experience university and campus life as it is today!
For those considering a course of study to experience university without committing to a four-year programme, it is possible to undertake a single module from a selection we offer. These modules are from the undergraduate programmes and there are no entry requirements for mature applicants. Each module is worth 5 credits and can be completed in a single semester.
The upcoming semester, Semester 1, runs from September to December.
Credit-bearing:
It is possible to undertake a module on a credit-bearing basis meaning the participants will be required to undertake and complete assignments and exams. This option costs €500 and includes access to DCU support services (other than medical) and facilities such as the library. Credits earned can contribute to an undergraduate award.
Non credit-bearing:
Otherwise, it is possible to undertake the module without credit-bearing. This means there is no requirement to undertake assignments and you will sit in with the class and take part in class discussions and lectures without the need to undergo tests or assignments. This option costs €100.
This year we have a wide variety of modules ranging from Business School modules to Theology, Philosophy and Music Modules. See attached all the modules that are available.
Links to a more in-depth explanation of each module is available on the spreadsheet, just click on the module name to be redirected to the page! Please keep in mind that the timetables and some information is likely to change.
Here is the confirmed list of modules for this Semester.
You must complete a Registration form for the audit/credit bearing module.
If you have registered with DCU before for an audit/credit programme please ensure you add your student number to the registration form.
Timetables are subject to change up to September.
Love of Lifelong Learning Programme will be advertised in mid September.
We offer a range of customised modules under our Love of Life Long Learning Programme. During the 2022 Spring Semester we offered a range of modules such as Geneaology, Life Writing, Random History, Banned Stories, Collective Conversations with Valerie Cox and more. The Autumn Semester will start this September and the modules will be announced soon.
These modules are €60.00 each and range from 6 - 8 weeks. There will be a seperate Eventbrite page that will be created, keep an eye out for that!
We have a range of activities that are available to our students such as the AFU Choir, who meet every Thursday in the Interfaith Centre.