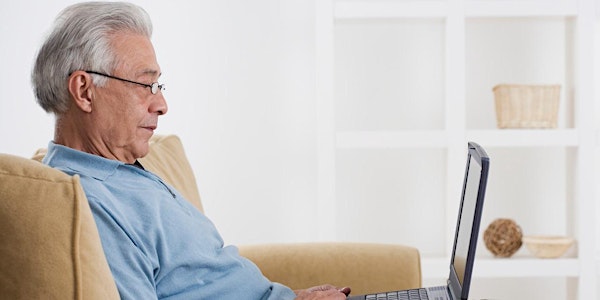 AFU Programme Semester 2 Spring 2021 (Jan - May)
Welcome to DCU's Age-Friendly University's Learning Programme. DCU leads an Age-Friendly University Global Network supporting active ageing
Refund Policy
Refunds up to 7 days before event
About this event
Two programmes to choose from:
1. Love of Lifelong Learning Programme starting week commencing February 1st 2021.
This programme offers customised modules in Social Psychology, Life Writing, and Genealogy.
These are 6-8 week modules, 1.5 hours each week which will be offered online via Zoom. The cost of each module is €60.00. Payment for these modules will be processed by Eventbrite.
2. Audit or Credit Bearing Modules Starting Week Beginning January 18th:
These can be taken for Audit (without exams or assessment) or Credit (with exams and assessment) from a selection below - which will be added to as timetables are confirmed.
Here is the confirmed list of modules.
All modules offered will be delivered online and cost €100.00 - you will also get a student card, DCU email address and library access with this programme.
You must complete a registration form for the audit/credit bearing module.
If you have registered with DCU before for an audit/credit programme please ensure you add your student number to the registration form.
Timetables are subject to change up to mid-February.
Additional Activities
DCU AFU Choir
Meets each Thursday 1.50 - 2.30 from February - April. The cost of the choir membership is €60.00 for ten weeks.
Love of Lifelong Learning Association (3LA)
Due to COVID the 3LA has suspended its campus activities until it is safe to resume indoor meeting. However, there are informal meet ups to stay in touch organised on a regular basis.
The 3LA provides social and cultural opportunities for participants of the AFU programme.  There is a one-off membership fee of €10 to join which gives priority booking on all 3LA events.  Regular coffee mornings, social events and cultural visits are a feature of the 3LA.  The 3LA is organised by elected AFU participants.
Watch the video below to hear from AFU participant Catherine Clancy on her experience at the DCU AFU.