Description
You are cordially invited to our amazing August meetup. We're back with a bang! How do you top the ALI2017 conference? How about by getting the brilliant Barry O'Reilly, co-author of Lean Enterprise, as our August meetup speaker! We will follow this with a Lean Coffee on the topics Barry talks about, at the nearby Generator Bar on Smithfield Square!
Talk: Designing for Business Evolution
To evolve businesses, leverage technology and exceed customer expectations, organizations need more than a leap of faith. They need to design for it.
In this talk, I share how I've been using practices and principles from design thinking, lean and agile to help organizations design for continuous evolution and become experimental by design.
Designers routinely use methods such as hypothesis testing, customer journey mapping and enquiry to uncover and resolve complex challenges. But they fail to realize how those skills and capabilities can be leveraged beyond product development alone.
Through case studies and examples from the organizations I work with I showcase the value of design and designers. These organizations understand that design isn't just about user interfaces and pixels — it influences everything. I share concrete tools and techniques that drive culture change and business performance, and challenge teams to rethink the role they can play in creating high performance organizations.
About Barry O'Reilly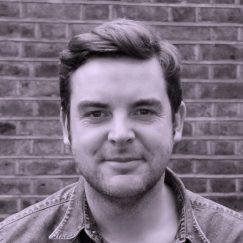 Barry O'Reilly is a business advisor, entrepreneur, and author who has pioneered the intersection of business model innovation, product development, organizational design, and culture transformation.
Barry works with business leaders and teams from global organizations that seek to invent the future, not fear it. Every day, Barry works with many of the world's leading companies to break the vicious cycles that spiral businesses toward death by enabling experimentation and learning to unlock the insights required for better decision making and higher performance and results.
Barry is co-author of the international bestseller Lean Enterprise: How High Performance Organizations Innovate at Scale—included in the Eric Ries Lean series, and a Harvard Business Review must read for CEOs and business leaders. He is an internationally sought-after speaker, frequent writer and contributor to The Economist, Strategy+Business, and MIT Sloan Management Review.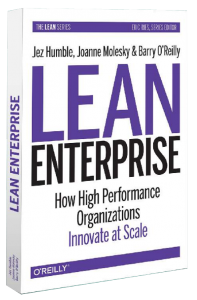 Barry is Faculty at Singularity University, advising and coaching on Singularity's executive and accelerator programs based in San Francisco, and throughout the globe.
Barry is also founder and CEO of ExecCamp, the entrepreneurial experience for executives, and management consultancy Antennae.
His mission is to help purposeful technology-led businesses innovate at scale.
Read Barry's blog here: www.barryoreilly.com/blog
See what he has to say on Twitter: @barryoreilly
Lean Coffee
We will follow Barry's talk with a Lean Coffee in the Generator Bar on Smithfield Square. This will be an opportunity to learn more about some of the topics Barry talks about from other like minded practitioners.
Agenda
5.45-6.15pm: Registration, beer & pizza
6.15-7.15pm: Barry O'Reilly - Designing for Business Evolution and Q&A
7.15-8.30pm: Lean Coffee (Generator Bar, Smithfield Square)