Description
You are cordially invited to part 1 of a very special 2-evening event. Agile-Lean Ireland presents The Fringe Gathering - a celebration of Scrum. If you are in town for the Scrum Gathering, this is a great opportunity to continue your Scrum learnings with some of the best international and local agilists, right in the heart of Dublin. We'll follow up the talks with some drinks and networking.
We are delighted to be joined by 3 giants of Scrum - on Tuesday we will welcome author of the books Scrum Mastery and Product Mastery, Geoff Watts, and then by the brilliant Tobias Mayer - both live and in-person! Then, on Wednesday, we will be joined live via Skype by co-creator of Scrum, Jeff Sutherland (more details on part 2 coming soon)! These are 2 evenings not to miss!
Note: details to RSVP for Fringe Gathering part 2 are here.

Talk 1: Selling The Fluffy Side of Agile (Geoff Watts)
Management don't get 'agile'. We hear that quite a lot. They just think it's about making changes whenever they like, and getting higher velocity from a development team. But how do you convince these people to accept the human part of agile? The "soft" side of the agile manifesto is one we can't measure or track so easily. How can you sell the benefits of agile coaching and the time required to facilitate a retrospective? In this session, Geoff will tell stories, describe coaching techniques and demonstrate simple games to help you sell the "fluffy" side of agile and look at who really needs to buy it.
About Geoff Watts
Geoff Watts has been a thought leader in the agile development space for many years and his books, trainings and coaching have helped thousands of teams across the world deliver better products more effectively. As well as his new book Product Mastery: From Good to Great Product Ownership, Geoff is the author of Scrum Mastery: From Good to Great Servant-Leadership and The Coach's Casebook: Mastering The Twelve Traits That Trap Us, a winner of the 2016 International Book Awards. He trains, coaches and mentors product owners, ScrumMasters and leaders. You can find his details at www.inspectandadapt.com
Talk 2: #TrueScrumMaster (Tobias Mayer)

The ScrumMaster role was created to confront traditional management structures and processes. Described as a servant leader, the ScrumMaster was to socialise the framework of Scrum, inspire collaboration, creativity and engagement, and infuse the organisation with the values of courage, focus, commitment, respect and openness.
Such a role, so different to any traditional management role was a challenge—to the individual, certainly, but more so to the organisation itself. Over time, traditional corporate culture has undermined, crippled and even enslaved the role of ScrumMaster, force fitting it into the old management paradigm.
ScrumMasters are now thought of as junior project managers, delivery managers, or even just process taskmasters, responsible for little more than setting up meetings, collecting meaningless metrics and filing status reports.
This talk offers a way out of the corporate quagmire for those who genuinely care about transforming the workplace. Directing the focus back on the spirit of Scrum, and the essence of the role itself, attendees will learn what is needed to rescue Scrum from its enterprise captors, and restore it to its place as an anarchic, free-thinking, confrontational approach to work. At first a lament, but then a song of hope #TrueScrumMaster will remind us all of what really matters.
About Tobias Mayer
Tobias Mayer is a long-term citizen of the Agile space, a writer, mentor, teacher and speaker. He is the author of The People's Scrum, and the creator/curator of AgileLib.Net. Tobias has varied and ragged past, including many years as a software developer and tester. He continually seeks to live an integrated life.
listener, integrator, untangler — tobiasmayer.uk
This meetup is proudly sponsored by: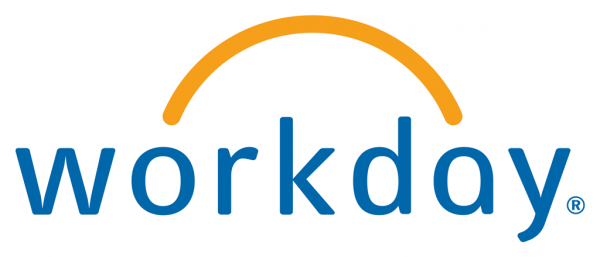 ---
Exclusive 20% Discount for Global Scrum Gathering Dublin!
Agile-Lean Ireland is delighted to offer our community an exclusive 20% off discount for the Global Scrum Gathering in Dublin from October 30th to November 1st. This is a massive saving only available to ALI members.
The 20% off code to be used - SGDUBALeanUserGroup - at checkout at registration: https://www.regonline.com/builder/site/Default.aspx?EventID=1874078&
---
Agenda:
6-6.30pm: Registration & networking
6.30-7.10pm: "Selling The Fluffy Side of Agile" - Geoff Watts
7.10-7.50pm: "#TrueScrumMaster" - Tobias Mayer
7.50-8.50pm: Networking & drinks - Jameson Distillery, Bow Street, Smithfield Village