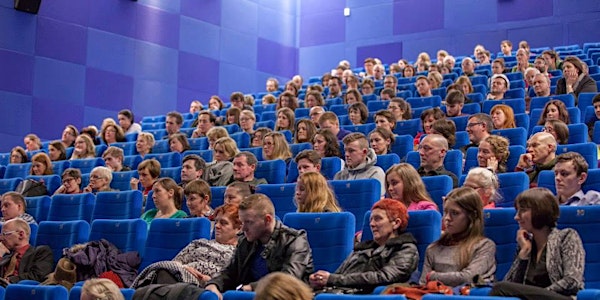 AIC Bursary Award Collaborative Film Information Session
Event Information
Location
Filmbase
Curved Street
Dublin
Ireland
Description
Arts Council Artist in the Community Scheme Bursary Award 2016: Collaborative Film
Information Session
Date: 3 November 2016
Time: 6 -8pm
Venue: Filmbase, Curved Street, Dublin 2.
Create and Filmbase are hosting information events for film makers and artists in relation to this AIC Bursary Award. In this information session Katherine Atkinson, Professional Development, Create and Alan Fitzpatrick , director, Filmbase will talk about the Art's Council Artist in the Community Scheme Bursary Award: Collaborative Film. The focus will be on the application process and how a Bursary can help facilitate and support experiment, research and professional development. There will be additional contributions from Jijo Sebastian, film maker and recipient of a Arts Council Next Generation Bursary Award.
Jijo Sebastian
Jijo Sebastian is a science graduate turned film maker. He has made six short films and one feature-length film focusing on the lives of the Indian community in Ireland. Having lived as a migrant in different places, Jijo is interested in themes of identity and belonging in a globalized world. His work is often experimental in form and darkly comic.
Jijo is one of the 16 Next Generation Bursary award winners from Arts council Ireland granted to innovative young artists as part of the Ireland Centenary program and one of the 2015 recipients of the Arts Council Artist in the Community Scheme Award. Jijo's films have been screened at international film festivals including the International Short Film Festival of Uruguay (2013), Vibgyor International Film Festival, Thrissur, Kerala, India (2013) and Fokana Film Festival, Illinois, USA (2014).
Date and time
Location
Filmbase
Curved Street
Dublin
Ireland