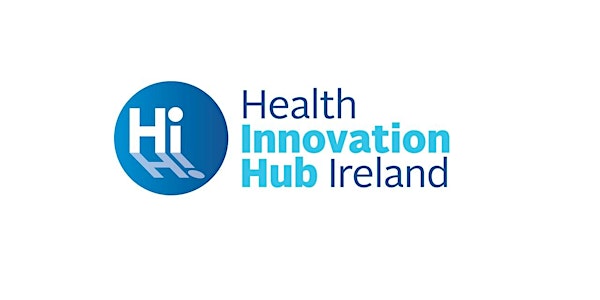 ALADDIN- Additive Manufacturing (AM)/ 3D printing in Healthcare
ALADDIN- 3D Printing
When and where
Location
Clinical Science Institute Costelloe Rd Galway Ireland
About this event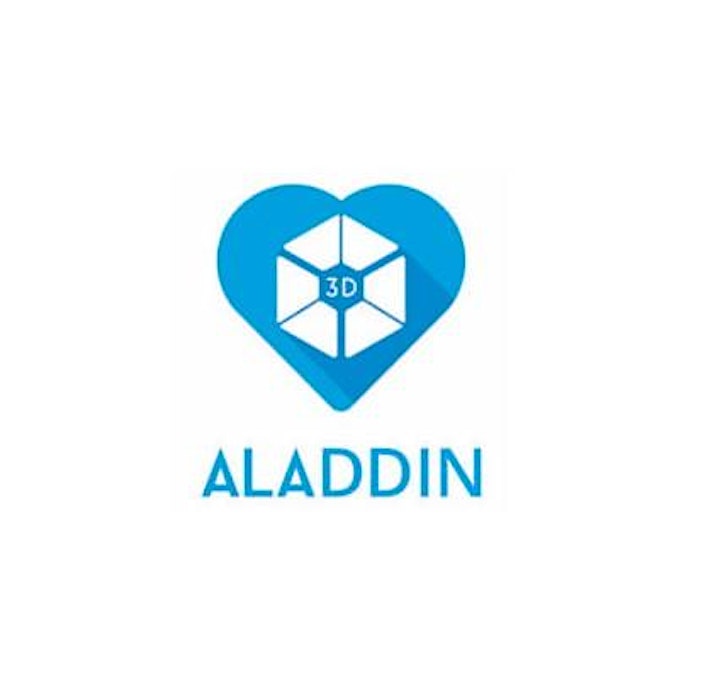 ALADDIN is an ERASMUS + project tackling the integration of Additive Manufacturing (also known as AM or 3D printing) in the health sector.
ALADDIN aims to contribute to the integration of a specific training programme on 3D printing/ AM in hospitals for two key players.
Health professionals working in hospitals
Engineering students for their future incorporation into the health sector
To learn more about ALADDIN visit https://project-aladdin.eu/
Location: CSI 1030 Large Lecture Theatre, Clinical Science Institute, UHG/ NUI Galway
Date: Thursday 15th September 2022
Time : 12:00-13:00 pm
Guest Speakers
Dr. Kevin J O'Sullivan, Senior Research Fellow, Research Lead, Rapid Innovation Unit.
Dr. Chris Soraghan, Senior Medical Physicist and Design Innovation Lab Lead in the Department of Medical Physics and Bioengineering (MPBE), St James's Hospital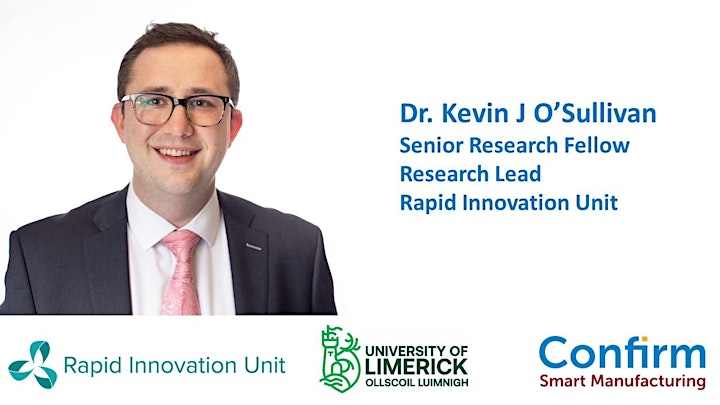 Dr. Kevin J O'Sullivan – Snr. Research Fellow | Research Lead – Rapid Innovation Unit.
Kevin is a Senior Research Fellow in the University of Limerick, and the Research Lead for the Rapid Innovation Unit (RIU) within the SFI funded CONFIRM Smart Manufacturing Centre.
RIU is dedicated to advancing the application of 3D printing at the Point-of-Care to address unmet clinical needs and improve the quality of life for patients and healthcare staff. RIU works across the six hospitals in the UHL group, with a dedicated lab space in St. John's Hospital and state of the art 3D printing suite in CONFIRM. The group has five full time staff from Research, Design, and Clinical backgrounds, as well as four PhD students exploring the applications of 3D printing in healthcare.
The group has previously created bespoke solutions for patients with complex clinical conditions where no solution exists and have published the case reports in journals such as BMJ Innovations, BMC Support & Palliative Care and 3D Printing & Additive Manufacturing.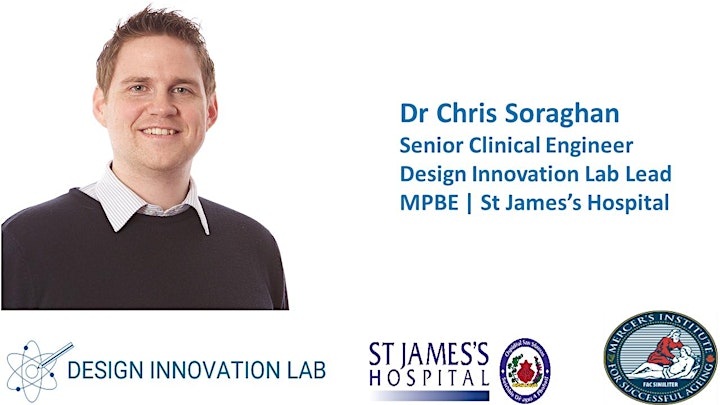 Dr Chris Soraghan is Senior Medical Physicist and Design Innovation Lab Lead in the Department of Medical Physics and Bioengineering (MPBE) in MISA at St James's Hospital. He has worked in design and innovation over the past 10 years, and coordinates an annual design challenge sprint (SJH Design Week) at the hospital aimed at exploring frontline healthcare staff needs/ideas, in collaboration with the National College of Art and Design (NCAD) and seed funding from the HSE Spark Innovation Programme.
Over the past decade, St James's Hospital and NCAD have developed a programme to enable frontline staff apply design thinking to solve frontline problems. In 2021, the Design Innovation Lab at SJH appointed Ireland's first Designer in Residence at a public hospital in a joint initiative between SJH and the HSE Spark Innovation Programme, enabling further year-round product and service design developments with frontline staff to realise their implementation. Funding from the Department of Public Service & Reform (DPER) Public Service Innovation Fund in 2021 and 2022 has been utilised to equip a state of the art design/maker space at St James's Hospital with the tools and materials needed to build and design prototype solutions to healthcare design challenges, and to subcontract the manufacture of more advanced designs.
3D printing was introduced as a prototyping tool in 2015 at the hospital and has been used to explore applications in medical devices, maxillofacial prosthetic development, and a wide range of designs to meet challenges in healthcare using a design thinking approach.
* Please note, if you are attending in-person, parking is available at the main hospital cark park. Please be aware there may be a que and an expected wait time of at least 30 minutes to enter the car park.*
* Please note, this event will also be available online. Please choose the correct ticket when registering to attend the event as room capacity is limited *