Contemporary writing seems increasingly unencumbered by the strictures of genre, and few authors have challenged these boundaries better.
About this event
Contemporary writing seems increasingly unencumbered by the strictures of genre, and few authors have challenged these boundaries better than Alexander Chee and Carmen Maria Machado. Their body of work comprises short stories, novels, essays, literary non-fiction, lyric fragments; even listing these as discrete categories feels like a misrepresentation of two bodies of work that are always defiantly, inspirationally, a mode of writing all to themselves.
With a laundry list of admirers of his novels on both sides of the Atlantic, Alexander Chee's first collection of non-fiction, How to Write an Autobiographical Novel, adds to his accomplishments as one of the finest essayists of his generation. Here, Chee explores the ways life, literature and politics refuse to disentangle themselves, how a life of reading and writing have fundamentally changed the person he has come to be.
Carmen Maria Machado also defies expectations with her innovative and engrossing memoir, In the Dream House. The book is a bold dissection of her experiences of domestic abuse, conducted with incredible wit and an inquisitive spirit: through a series of tropes pulled straight out of genre fiction, Machado repeatedly attempts to understand what she survived using only the tools reified by popular culture.
This event will be moderated by writer, educator and arts programme designer, Shannon Yee.
'Excruciatingly honest and yet vibrantly creative' – The Irish Times
'This book makes me feel possible' – Ocean Vuong
Alexander Chee is the author of the novels Edinburgh and The Queen of the Night, and the essay collection How To Write An Autobiographical Novel. He is an associate professor of English and Creative Writing at Dartmouth College, a contributing editor at The New Republic, and an editor at large at VQR. His essays and stories have appeared in The New York Times Magazine, T Magazine and Guernica, and anthologized in the 2016 and 2019 Best American Essays. He lives in Vermont.
Carmen Maria Machado is the author of Her Body and Other Parties, which was a finalist for the National Book Award and winner of the National Book Critics Circle's John Leonard Prize. Her second book, In the Dream House, was released in 2020 and has so far been shortlisted for the 2021 Rathbones Folio Prize and longlisted for the 2020 Andrew Carnegie Medal for Excellence in Nonfiction. She is the recipient of a Guggenheim Fellowship and is the writer-in-residence at the University of Pennsylvania in Philadelphia, where she lives with her wife.
This is a pre-recorded event. It will not have a Q&A.
Access options: This event will have closed captions.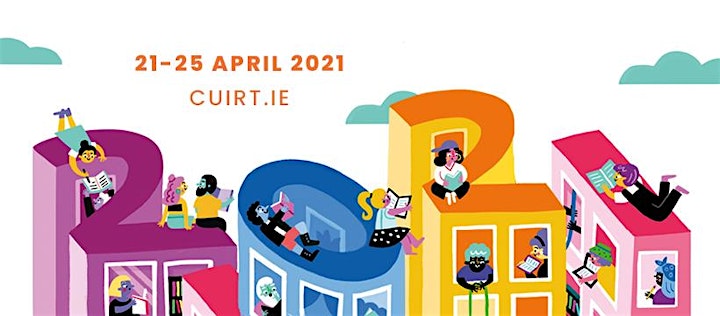 Organiser of Alexander Chee and Carmen Maria Machado
Cúirt International Festival of Literature is one of Europe's oldest book festivals, and a leading voice for literature both internationally and across Ireland. Founded in 1985, the festival began as a celebration of poetry and has since grown to a week-long celebration of all forms of writing.
Cúirt bring readers and writers together to tell stories, share new perspectives, and to celebrate writing, books and reading in all forms. Through our festival every April and our year-round programme of engagement, we nurture a community of readers interested in the world, creating a space for conversation, debate and reflection.
The name Cúirt comes from the Irish, drawing on Ireland's history of bardic poetry and oral storytelling.