Description
ALI cordially invites you to our March 2018 meetup.
For this meetup we will be focusing on Lean. We are delighted to be joined by Mary Poppendieck, co-author of series of books on Lean Software Development as well as Richard Keegan, Manager of the Competitiveness Department at Enterprise Ireland and Adjunct, Associate Professor at Trinity Business School, Dublin.
If you are looking to learn how to develop software better, faster and cheaper, this is the event for you!
---
Richard Keegan
Professor Dr. Richard Keegan BE, Ceng, MComm, Phd, FIEI
is the Manager, Competitiveness Department, Enterprise Ireland, encompassing Lean Business, Benchmarking and Sustainability. He is a specialist in the areas of Lean/World Class Business and Benchmarking with Enterprise Ireland. His concept of developing a three tier approach to company development has been adopted as a national approach to support the development of competitiveness in Irish industry.
He is an Adjunct Associate Professor, in the Business School at Trinity College Dublin, lecturing to MBA classes on Operations Strategy and at undergraduate level He is a visiting associate professor at the University of Northern Iowa, and the Technical University of Berlin. He is a part time faculty member with the Timoney Institute.
He writes on the subject of business improvement, typically around the areas of World Class Business, Lean and Benchmarking. His book, Applied Benchmarking for Competitiveness has been published internationally. In 2015 he published Lean Service, co-authored with Eddie O'Kelly, Prof Emeritus, NUI Galway. His most recent E-Book, the Five Rings of Lean Business Excellence is now published. He likes to ride motorcycles, long distances.
Title: "Why is Ireland going Lean? Because it works!! "Operation Transformation" for Business"
Abstract: The presentation will outline what is happening in Lean in Ireland, a fundamental introduction to the base concepts and highlight the impacts being achieved in Ireland. Links to useful resources and supports will also be presented.
Mary Poppendieck
Mary Poppendieck has been in the Information Technology industry for over forty years. She has managed
software development, supply chain management, manufacturing operations, and new product development. She spearheaded the implementation of a Just-in-Time system in a 3M manufacturing plant and led new product
development teams, commercializing products ranging from digital controllers to 3M Light Fiber™.
Mary is a popular writer and speaker, and coauthor of the book Lean Software Development: an Agile Toolkit,
which was awarded the Software Development Productivity Award in 2004. A sequel, Implementing Lean Software Development: from Concept to Cash was published in 2006. A third book, Leading Lean Software Development: Results are Not the Point was published in November 2009, and a fourth book, The Lean Mindset: Ask the Right Questions was published in 2013.
Title: "Beyond Proxies and Permission. Thinking Differently about Complex Systems"
Abstract: Agile is well past its prime. In 2001, when Agile was a new idea, there were no smartphones, no clouds,
no Internet of Things. It's time for some fresh thinking about managing complex software systems.
One of today's biggest trends is the shrinking middle – the disappearance of the intermediary – the
direct access of consumers to pricing, to reviews, and to each other. In modern systems, the same thing
is happening – engineers have an immediate connection to the problems of their customers, to the
solutions they create, to the outcomes of their work. This disintermediation represents a fundamental
shift in the design and evolution of complex systems.
Another big trend is the shrinking size and increased frequency of changes to our systems. One thing we
know for sure about complex systems is that when they are smashed with a big change, unintended
consequences are sure to reverberate far and wide. But it has become increasingly easy to apply small
changes with a limited blast radius and adapting immediately to any consequences. This makes
frequent change not only possible, but much safer. The absence of dependencies represents a second
fundamental shift in the creation of complex software systems.
It has become essential to think differently about managing complex systems. We used to manage
through proxies – intermediate indicators that today serve mostly to separate engineers from the
results of their work. Be suspicious of proxies. Teams used to require permission – from managers or
other teams – before they could change 'the plan' or deploy their work. Remove the dependencies that
make permission necessary. It's time to adopt a contemporary paradigm for developing software-
intensive products.
---
Our hosts
This meetup will be kindly hosted by Travelport Digital in 1 Cumberland Place.
Agenda:
6.01: Doors Open
6.21: Pizza and Networking
6.45: Welcome (Dave / Jo / Rob)
6.50: Richard Keegan -

"Why is Ireland going Lean? Because it works!! "Operation Transformation" for Business"

7.25: Mary Poppendieck - "

Beyond Proxies and Permission. Thinking Differently about Complex Systems"

8.00: Wrap up and retire to Ginger Man for networking.
1 Cumberland Place are strict on security so please bring your ticket and arrive early.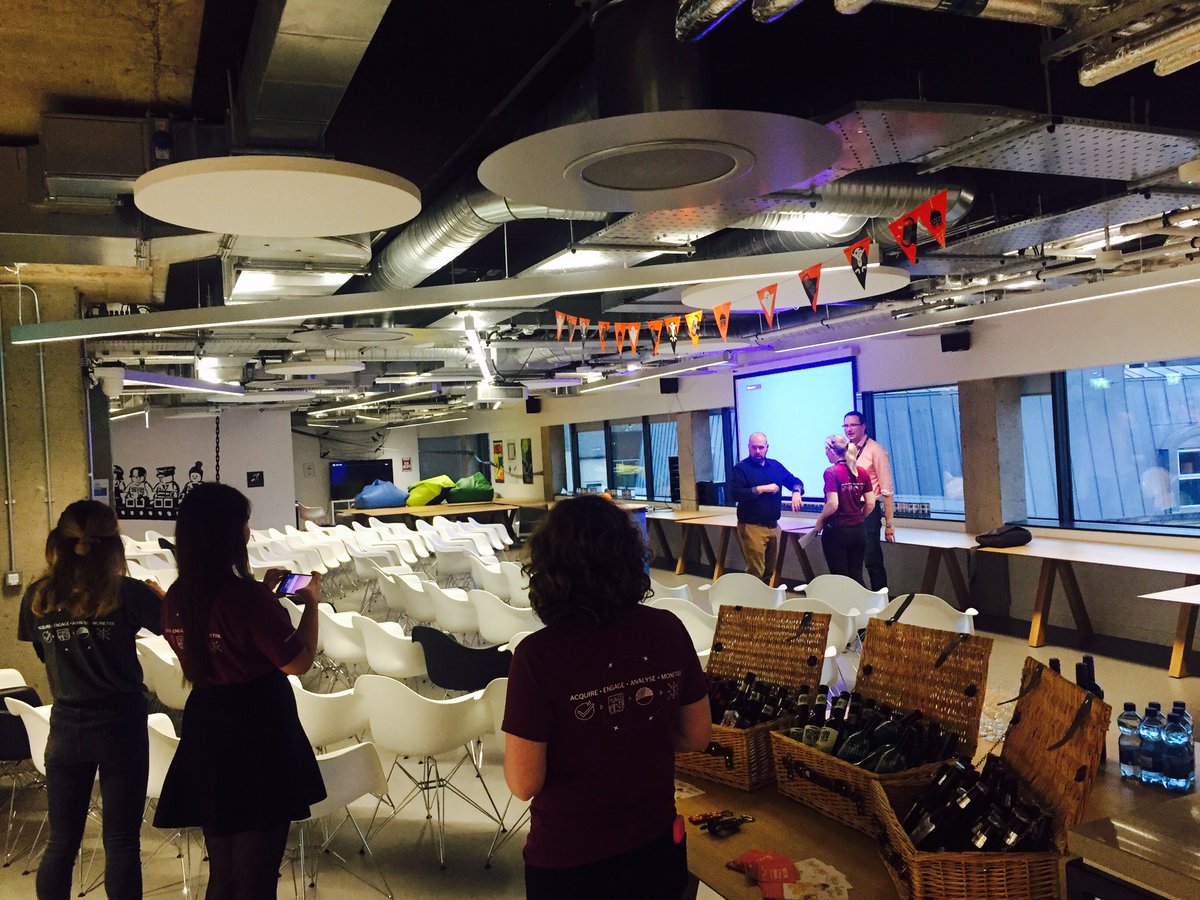 ---
Our Sponsor
This event is taking place with the help of Enterprise Excellence Ireland.
Please take a moment to visit www.eeireland.com