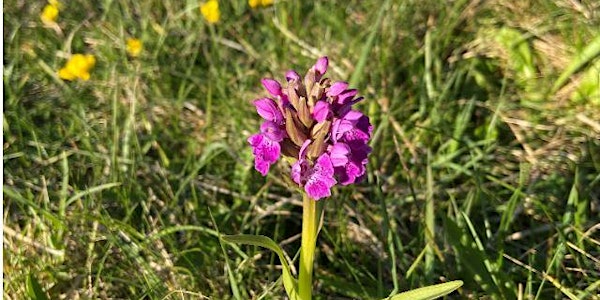 All About Biodiversity for Wild Acres Week
We are inviting our guest speakers to talk all about biodiversity in Ireland.
About this event
We will gain an understanding of the biodiversity of Ireland and get an insight into some of the current conservation and visual art projects underway to help highlight the importance of protecting our environment. Join us to learn more about the intrinsic value of nature.
Speakers include:
Janet Laffey, Ecology Coordinator for Green Sod Ireland
Janet Laffey will give us an insight into her experience as Ecology Coordinator with Green Sod Ireland. Janet is the founder of Emerge Environmental Design with a BAgSc in Landscape Horticulture, followed by an MSc in Water Resources and Catchment Management at Heriott Watt University, Edinburgh. Janet runs the "Bee Aware" workshops in primary schools in the West of Ireland and she also works as project coordinator for a number of regeneration and rewilding projects on behalf of Green Sod Ireland.
Paul Handrick
Paul, the Bee Guy, from the Bee Sanctuary of Ireland, Co. Wicklow will present his talk "Bees and Truth Baby, Bees and Truth".
Co-founder, with his wife Clare-Louise, of the only sanctuary on the planet totally dedicated to our native wild bees - The Bee Sanctuary of Ireland.
The sanctuary encompasses 55 acres, the size of 31 football pitches, of habitat which Paul and his family have been returning to nature for almost a decade. They don't do hives and honey they do wild. The Bee Sanctuary of Ireland advocates for and educates about our endangered wild bee populations and is a real life real time example of the simple measures we can all take to address this vital issue. To save our future, save the bees.
https://thebeesanctuaryofireland.com/
Burrenbeo Trust
Kate Lavender will talk to us about 'Active conservation for biodiversity: Burren butterflies and other native species'
The Burrenbeo Trust is an environmental and heritage conservation organisation dedicated to connecting us all to our places and our role in caring for our places. They support communities to work towards sustainability and to engage with their landscape by facilitating community-based information, education, conservation, research and advocacy programmes. The Burrenbeo Trust Conservation Volunteers run under the Burrenbeo Trust, with their own voluntary committee, and carry out regular active conservation work throughout the Burren.
Kate Lavender has worked with Burrenbeo Trust since 2012 as an Education and Conservation officer, she coordinates and delivers their suite of place-based education programmes and is also the coordinator of the Burrenbeo Conservation Volunteers. Kate holds a degree and masters in Geology and a PGCE in secondary Geography. Kate worked as a geography teacher and a field studies instructor prior to joining the team.
Sean Taylor, Visual Artist, Softday
Sean will talk about a project called Amhrán na Beach (Song of the Bees), which was the result of an on-going (since 2010) research creative project connecting the life of honeybees and current threats such as Colony Collapse Disorder (CCD). http://softday.ie/bees/
The world premiere of this multimedia artwork was performed in the church at Glenstal Abbey, Co.Limerick, featuring a range of performers such as the Irish Chamber Orchestra, monks from Glenstal Abbey, and the Softday Apiary Ensemble and writer/beekeeper Judy Kravis.
Sean is currently Programme Joint-Leader MA in Social Practice and the Creative Environment and Year 4 Lecturer on the undergraduate Sculpture & Combined Media programme, at Limerick School of Art & Design. Established the Art & Science collaboration Softday with software engineer Mikael Fernstrom in 1999, and continues to develop large scale public art projects with the Softday collaboration; www.softday.ie
www.seantaylor.ie and www.cmc.ie/composers
This community focused initiative is kindly supported by Rethink Ireland.