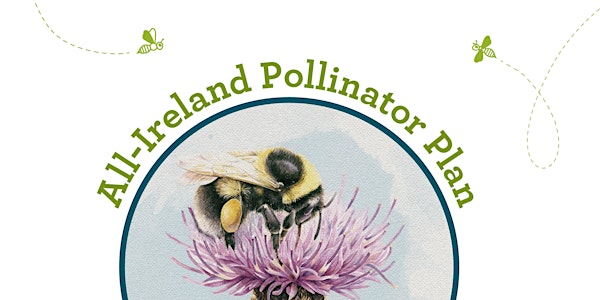 All-Ireland Polllinator Plan ~ Train the Trainer with Biodiversity Ireland
Location
National Biodiversity Data Centre
Carriganore
Ireland
Description
This special training is being kindly provided by Biodiversity Ireland, exclusively for Community Gardeners.
If you are an active community garden co-ordinator or volunteer, this day will give you all the information, materials and confidence you need to go out and spread the word about supporting and saving our precious pollinators!
Held at the National Biodiversity Data Centre, the day will start with an introduction to the All-Ireland Pollinator Plan and tips on how to deliver training and information sessions in your community to help people to put it into action. After a busy morning in the classroom, you'll then get a chance to go out around campus and try some hands-on pollinator identification and monitoring.
Biodiversity Ireland are providing the training for free, but if you'd like to come along we ask that you please give a small donation to help us at Community Gardens Ireland to cover our running costs.
There are just 12 places available, so it's essential to book as soon as possible to secure your place.
Lunch will not be provided, so please bring along something to share and we'll enjoy a picnic together at the venue... even outside, if the spring weather allows!