Vitamin D is a hot topic with important relevance for animal and human health. This workshop will address the latest research in the area.
About this event
Vitamin D has important relevance for animal and human nutrition and health, and it is now emerging as an important regulator of the immune response. Changes in human behaviour as well as in farming practices have important implications for vitamin D intake, and insufficiency of this important micronutrient is common in Irish adults. To ensure clarity around the evidence base in relation to vitamin D, it is important that engagement between all involved parties (academics, industry and clinicians) is facilitated to enhance communication and shape appropriate policy and intervention strategies.
Significant research is now occurring across the island of Ireland and the aim of this workshop is to unite researchers across the food production and health spectrum. Join us to hear these leading national, as well as international speakers, discuss the latest knowledge in a One Health approach to Vitamin D status in an online workshop. There will also be a series of short presentations with the latest cutting edge research in this important area.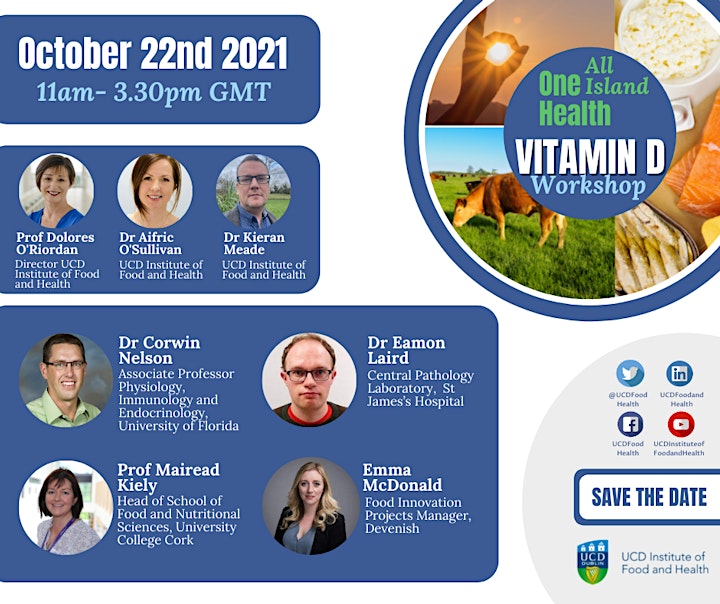 Organiser of All Island One Health Vitamin D Workshop