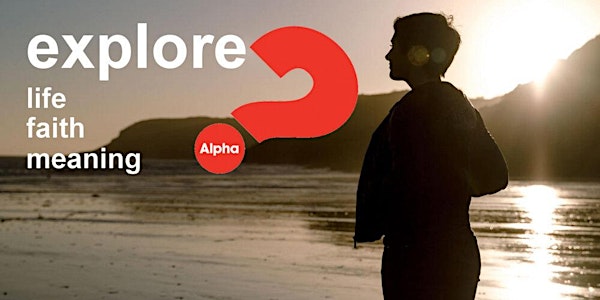 Alpha @ The Gathering Grounds
Explore Life, Meaning and Faith at the Gathering Grounds. A series of evenings running 18th Sept to 11th Dec.
When and where
Location
Kilternan Parish Centre Enniskerry Road Kilternan Ireland
About this event
This Autumn you are invited to Alpha which is running on Sunday evenings at the Gathering Grounds from September 11th, 7.30 – 9.15 pm and running until the 11th December.
If you would like to explore your faith, or would love to encourage a friend or relative to , then this is for you!
Alpha is designed to spend a little time on big questions that can help you enrich and grow your understanding of life, meaning and faith in a fun and relaxed way and is for people of any denomination or faith or indeed none which has three parts:
Firstly, there is time to share food together and get to know each other better.
Secondly, there is a talk or video exploring some of the big issues of faith such as Who is Jesus? and How can we have faith? to Why and how do I pray? and How does God guide us?
Finally, there is a chance to discuss what has been said in a small and safe group where there are no silly questions, no one will judge you for what you say, and you don't have to even contribute unless you want to.
You may have a burning question, or want to say nothing at all - that's perfectly fine. There are 10 Sunday evening sessions and one Saturday, finishing up on 11th December. It may seem like a big commitment, but why not come to the first session with a friend and see how you like it? Invitation cards will be available in the Gathering Grounds so take a few if you'd like to invite someone.
Have questions? Come along to the first evening, the whole course is free and there no pressure just a place to explore life.
Each evening is free for all with a suggested donation of (E)5 to cover the food provided.