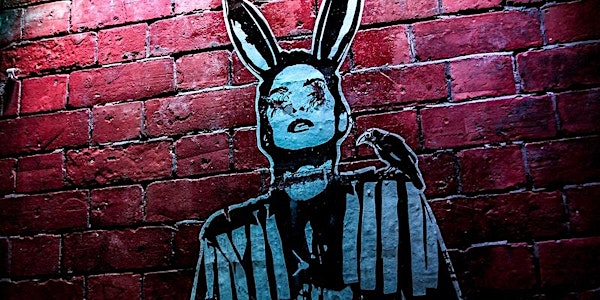 Multiple dates
Alternative Side to Dublin Tour
Discover a different side to Dublin on an alternative walking tour. Visit a chocolate factory, art gallery , a secret bar and more.
Date and time
Sat, 26 Mar 2022 11:00 - Sat, 21 Jun 2025 13:00 GMT
Location
ambassador theatre ambassador theatre Dublin Ireland
About this event
Discover a different side to Dublin.
Ever wonder..what's down there? Well my friend today is the day we explore the alternative side to Dublin.Come check out a chocolate factory, fruit market, hidden bar, time house, art gallery and many more unique places.
We are starting beside The Ambassador Theatre at the top of O Connel Street. Your guide will be at the front door from 10.58 to 11.10
https://www.google.com/maps/@53.3525443,-6.2618399,2a,75y,323h,81.18t/data=!3m6!1e1!3m4!1s1X_qcDx_H520gAu91ABlgw!2e0!7i13312!8i6656
I will be outside the front door to the right from 10.58am until 11.10am.
My number is 0863334177, call me only if you are lost. (First stop is The Chocolate Factory - Google it if you're late)#
This is a free walking tour but I do accept cash tips or revolut if you want to support the free tour system.
The tour will end in Temple Bar.
SEE YOU AT 11AM
This will be a two hour tour and end in Temple Bar.
PRIVATE TOURS
We are also now doing private tours for groups, if you want to host your own tour get in touch with us.
LIKE THIS BUT CAN'T ATTEND?
Signup to the Alternative Dublin newsletter to find out about what's happening in the city
https://forms.gle/6T6s6zg7wet5kv5k9
WHAT ELSE DO WE DO?
We host art nights, pottery, walking tours, workshops, storytelling and lots of whacky events. Join us for Drink & Draw Ireland's art party or one of our many experiences.
FAQ?
What happens if I'm late?
We encourage anyone who is late to still join the tour, after you get a ticket you will get an email that will have instructions.
What happens if it rains?
All tours proceed even if it's raining, please bring an umbrella or rain jacket just in case.
FREE TOUR? Really?
Yes this is free, if you enjoy it you can tip your guide if you want. Our guides keep all tips from tours so it gives artists and creatives a chance to do something they love.
About the organiser
Do something different and discover a different side to Dublin.
We host over 20 different events and send out a weekly event guide to Dublin.