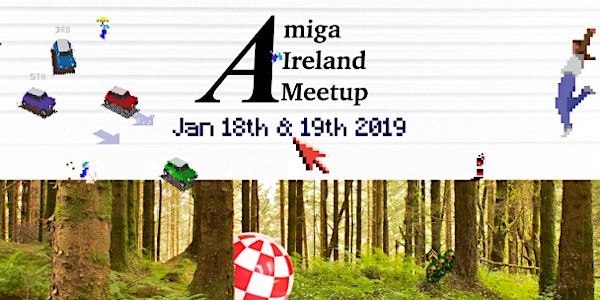 Amiga Ireland 2019
When and where
Location
The Prince of Wales Hotel 19 Church Street Athlone Ireland
Refund Policy
Refunds up to 30 days before event
Description
January 18th & 19th 2019 - Game competitions, workshops, spot prizes and very special guests. Last time we were honoured with in-person appearances from David Pleasance and Trevor Dickenson to name just two. The guests this year will pique everyone's interest. We love having international visitors so please book early and get in touch if you need help organising transport.
Past guests included
David Pleasance (Former Commodore UK Boss)
Trevor Dickenson (A-EON)
Eddy Carroll (SnoopDOS author)
Mike Battilana (Colanto)
Neil Cafferkey (Prism2v2 driver author)
Rob Cranley (Amiga Future)
Mike Clarke (Psygnosis / Atomicom)
Jon Hare (Sensible Software)*
Niall Ó'Brolchain (C64 Developer & former Mayor)
* by online video conferencing
Win spot prizes such as Amiga wifi cards, games, badges and more. Meet like minded folks and immerse yourself in the past and future of Amiga lovliness. We have grown to over seventy members and had twenty turn up on the day. Let's get as many together now and enjoy the new, better, more organised (!) event. Hotel discounts available for those staying overnight. Main site: amigausers.ie.
A friendly, annual meeting with other enthusiasts of Amiga, Commodore and life in general :) Thanks to Dermot O'Halloran for providing his spectacular photography under Creative Commons 2.0 Attribution License. See Dermot's portfolio here: https://www.flickr.com/photos/dermotohalloran/ License: https://creativecommons.org/licenses/by/2.0/legalcode