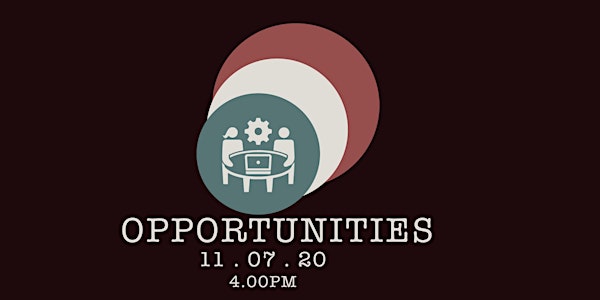 AMPLIFYING THE VOICES OF THE UNDERREPRESENTED IN TECH,START-UPS & COMMUNITY
Amplifying The Voices Of The Underrepresented in Tech * Business Start-Ups * Employment* Community Development......
About this event
The goal of the OPPORTUNITIES initiative is to share prospects that exist in Ireland and globally in different sectors and very importantly, how key stake holders are advancing diversity and inclusion in their domain/organisations.
Event Program:
I. 4.00pm: Evelyn Nomayo Opening Remark and Social Inequality Experiment.
II. 4.10 pm – Panel 1: Moderator- Toju Duke
(Hesus Inoma, Sandra Healy, Dr Ireti Oghuvbu, Darren Ryan and, Mary Cleary)
III. 4.38pm - Questions from the audience for all the panellist
IV. 4.40pm – Meet the Opportunists
V. 5.10pm - Questions from the audience for all the Opportunist
VI. 5.15pm – Panel 2 Moderator: Evelyn Nomayo
(Ejiro Stratton, Andrew Macadams, Dr Kesiena Ebenade, Sonya Curley)
VII. 6.00pm - Questions from the audience for all the panellist
VIII. 6.10m - Open mic Opportunities announcement from the audience
IX. 6.25pm- Closing Remark- Evelyn Nomayo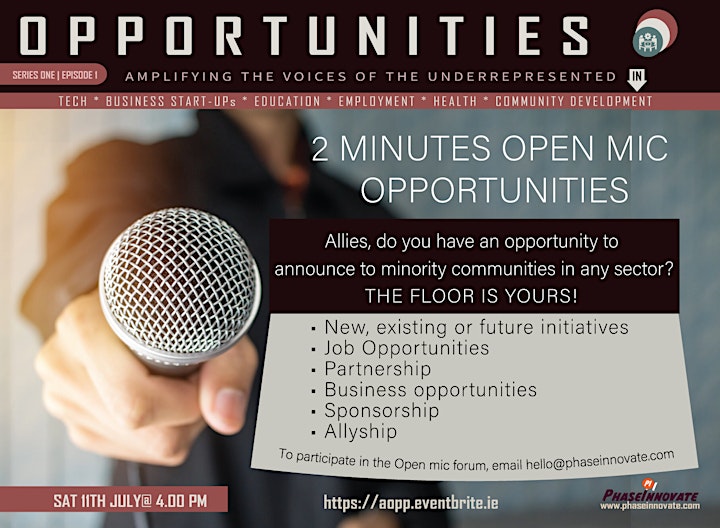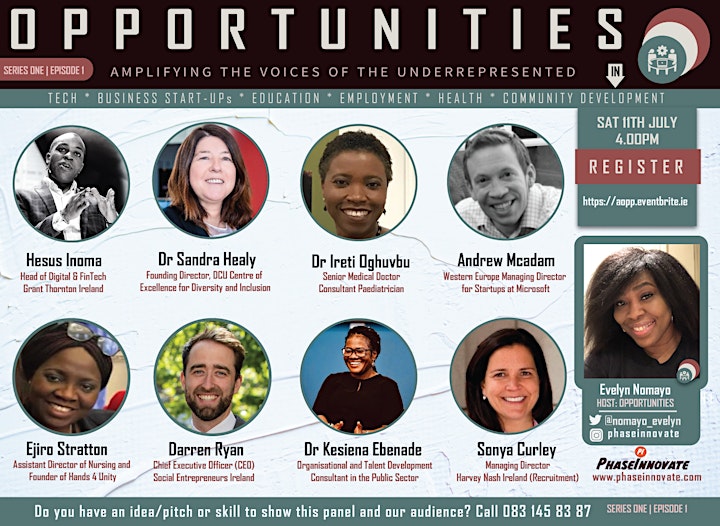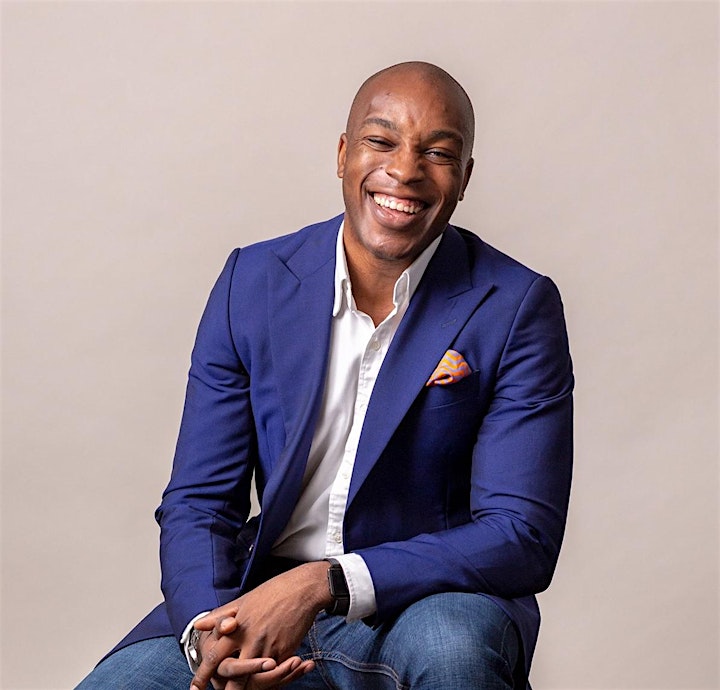 Hesus Inoma
Associate Director - Financial Services Advisory
Hesus is an Associate Director in our Financial Services Advisory practice and leads the teams FinTech service offering. He joined Grant Thornton in 2019, having previously worked in a number of large Financial Services firms and having recently exited his own award winning international FinTech business.
Hesus has over 12+ years experience in Financial Services. He is a specialist in IoT and Connected Finance business models, with an excellent understanding of financial products and smart technologies underpinning emerging FinTech solutions. He advises on innovation, operations and strategy to suit different needs and business requirements across FinTech and Financial Services firms.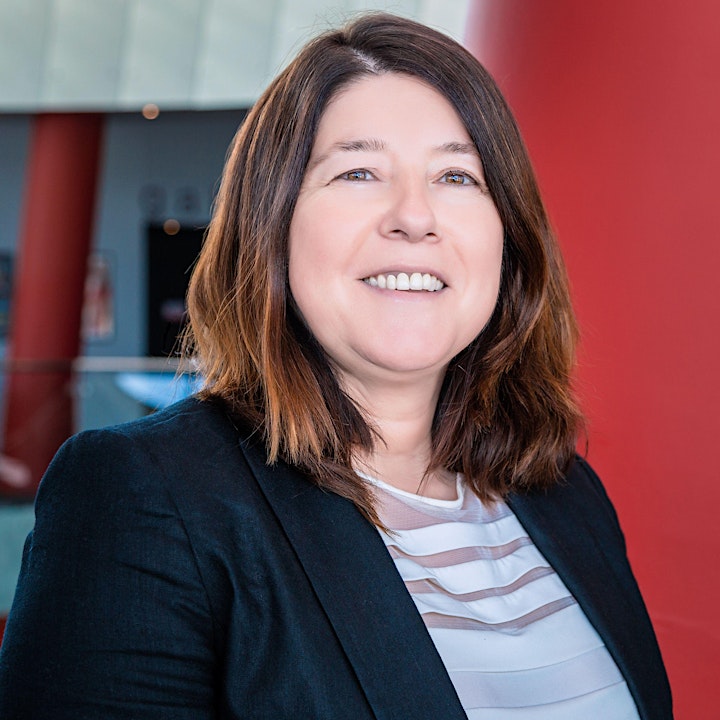 Dr Sandra Healy
Sandra Healy is Head of Equality, Diversity and Inclusion at Dublin City University. Prior to joining DCU, Sandra's career spanned 20 years in the technology industry.
Sandra is founding Director of the DCU Centre of Excellence for Diversity and Inclusion (2018). The Centre was driven by a demand from industry to gain access to academic expertise and research on workplace inclusion and culture. Sandra holds an Honours Degree in Psychology and a first class Master's in Organisational Psychology from DCU. She is an NLP Master Practitioner and Sales Academy Coach, with expertise in delivering business transformation and cultural change.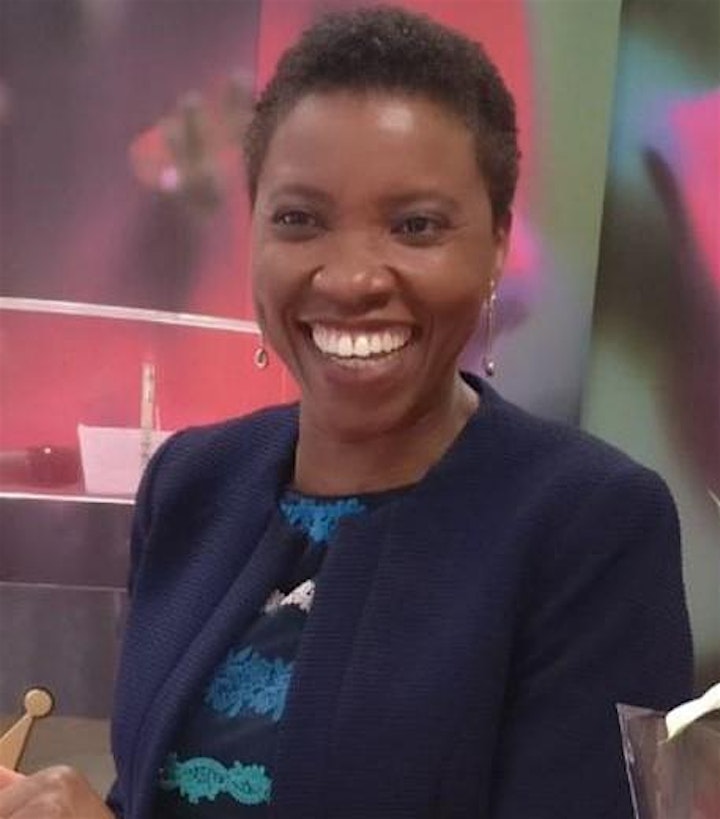 Dr Ireti Oghuvbu
Medical Doctor, a Consultant Paediatrician
Dr Ireti Oghuvbu is a medical doctor, a consultant paediatrician who has lived and worked in Ireland for over 20 years. She is a graduate of College of Medicine of University of Lagos. Nigeria. She is a Member of the Royal College of Paediatrics and Child Health(UK) She also holds a Doctorate degree in Medicine(MD) from University College, Dublin (UCD). She is a senior clinical lecturer with RCSI, Dublin.
Her anchor, "Godliness is profitable unto all things" (1 Tim 4:8) makes her passionate about living life with purpose while making a difference in her areas of influence and impacting people's lives for the better...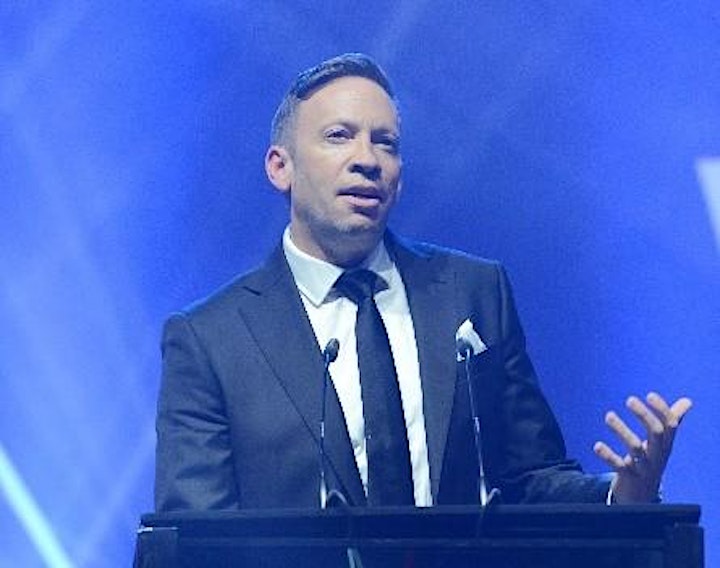 Andrew Macadam.
Andrew is the Managing Director for Microsoft Startups in Western Europe
Andrew is the Managing Director for Microsoft Startups in Western Europe, covering 17 countries, where he engages to identify, support and develop start-ups and scale-ups who have the potential to be incredible partners with Microsoft. Andrew focuses on developing businesses by helping them evolve, develop new revenue, and engage with the Microsoft customers to enable them to scale and grow. Andrew has 15 years' experience in the Telecoms and Tech industry, in leadership roles in Sales, Digital Marketing, Strategy and Customer Success. He has worked with 1500 startups in the last 10 years in advisory, support and business development enablement.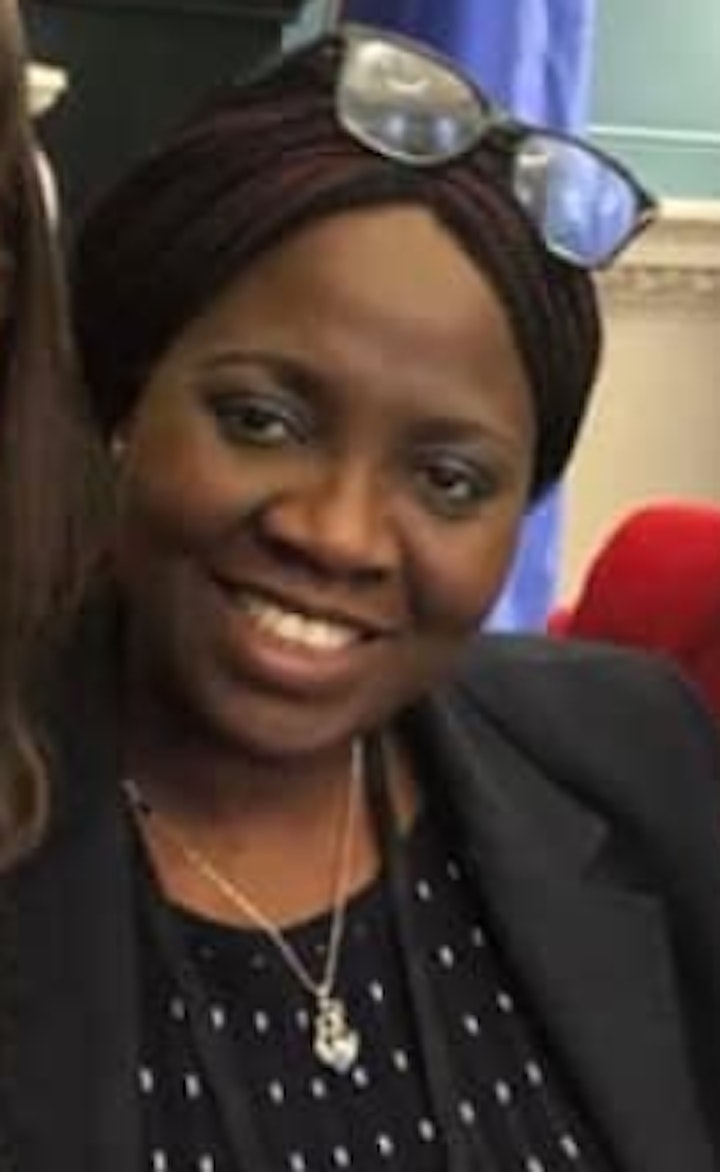 Ejiro Stratton
Assistant Director of Nursing and Founder of Hands 4 Unity
Ejiro is an Assistant Director of Nursing at Our Lady Of Lourdes Hospital Drogheda. Ejiro holds a Master's degree in Health Service Management (TCD). Professional Diploma in Employment Law (UCD). BA Industrial Relations and Personnel Management/ Personnel Administration (NCI). Certificate in Nursing. She has more than 29 years working in the health services here in Ireland with 18 of those years spent in managing hospital services. She is skilled in clinical research, coaching and mentoring. Her passion for engaging and empowering individuals to be more productive in life led her to founding Hands 4 Unity in 2019. Hands 4 Unity is a support network for empowering families here in Ireland and abroad. Ejiro believes that inspiring individuals to reach their potential in life no matter their nationality, education, religion or cultural differences will make this world a better place for all.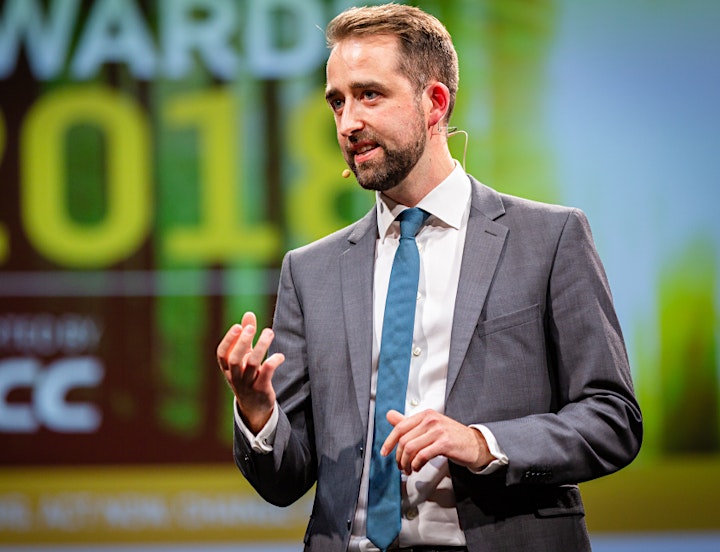 Darren Ryan
Chief Executive Officer (CEO)- Social Entrepreneurs Ireland
Darren Ryan is the CEO of Social Entrepreneurs Ireland (SEI), a not-for-profit organisation that supports people who have new ideas to tackle Ireland's social problems. They provide a range of programmes, supports and funding to help people to start up and to bring their idea to scale. Since its foundation in 2004, SEI has supported more than 300 social entrepreneurs, who in turn have impacted the lives of over 1.7 million people.Darren has spent over 10 years working with social entrepreneurs and social enterprises, and previously served as the Chair of the Soar Foundation. He was a member of the Ireland Funds Young Leaders Committee, was the Dublin Ambassador for Sandbox (a global network of innovators and entrepreneurs), and many moons ago was named among the top 30 under 30 entrepreneurs in Ireland by the Irish Independent.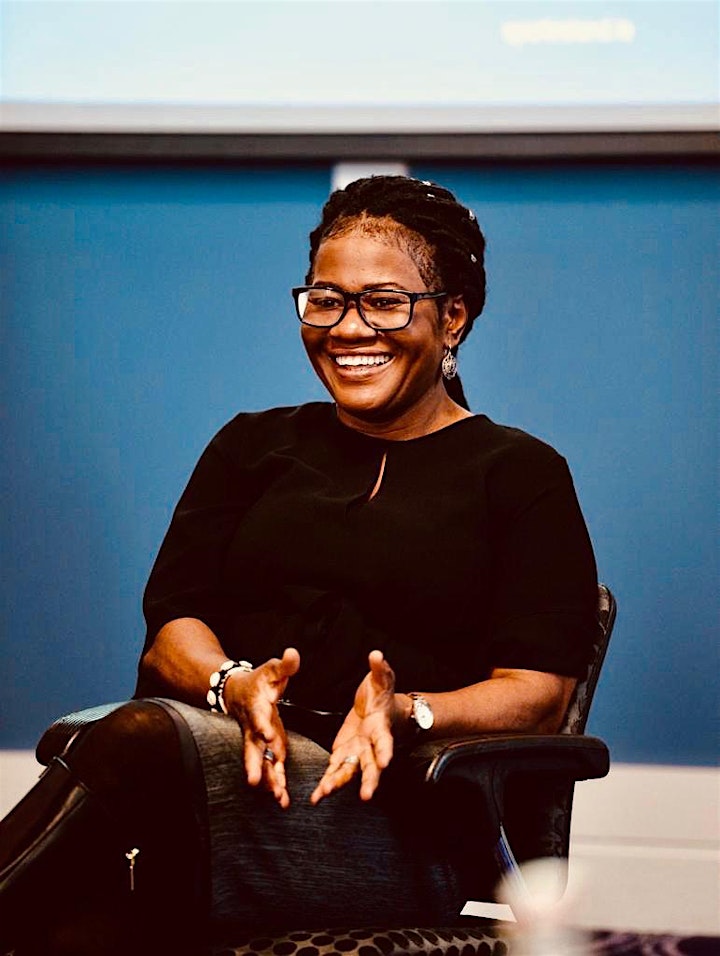 Dr Kesiena Ebenade
Organisational and Talent Development Consultant in the Public Sector
Dr Kesiena Ebenade is an Associate Faculty in the School of Business in the National College of Ireland. She currently works as an Organisational Development and Learning Consultant in the public sector in Ireland. She has over 15 years working in both HR and Organisational Development functions in the private and public sector.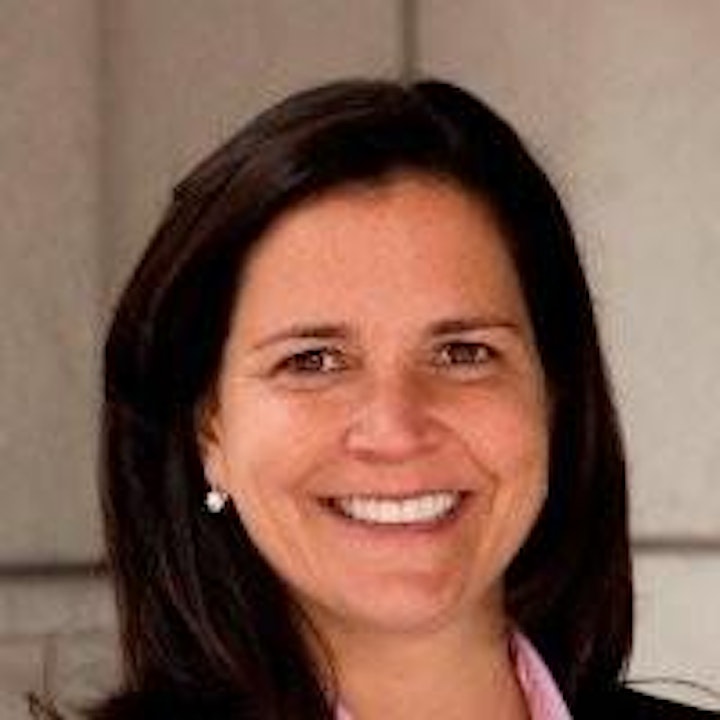 Sonya CurleyManaging Director- Harvey Nash Ireland (Recruitment)
Sonya is passionate about growing and leading a high performing business in Ireland, through the development of leaders and expert consultants to ensure we deliver top talent through our strategic partnerships with our clients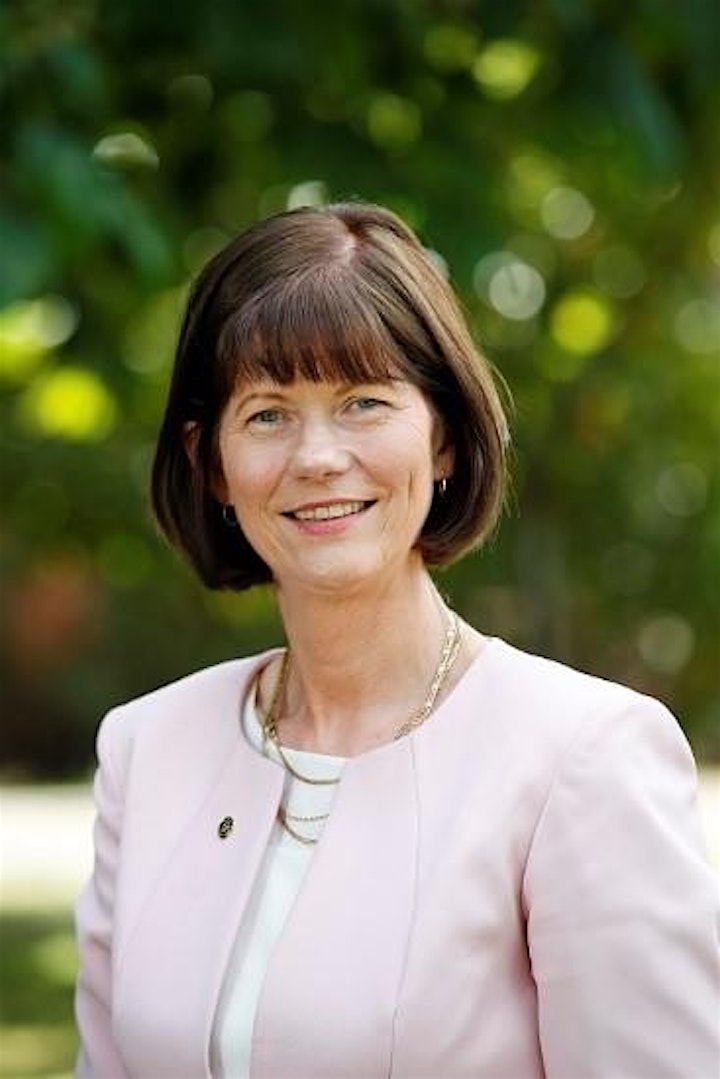 Mary Cleary is Deputy CEO of the Irish Computer Society/ICS Foundation and Chair of the CEN TC 428, Digital Competences and IT Professionalism.
She oversees ICT professionalism and digital inclusion policy and initiatives for ICS, coordinating the Irish Digital Jobs and Skills Coalition and advising the ICS CIO Forum on professionalism and Continuous Professional Development for all domains, with particular emphasis on eHealth. She holds a Master's Degree in Education, and has extensive experience of ICT professional programme design and implementation. She has worked on several national education initiatives, promoting ICT as a teaching and learning tool. She manages education outreach initiatives, as well as the professional and advocacy activities of HISI (Healthcare Informatics Society of Ireland), and the delivery of 8 national conferences annually. She is a delegate to the NSAI (National Standards Authority of Ireland) ICT SCC, and a committee member of the Irish Expert Group on Future Skills Needs (EGFSN).