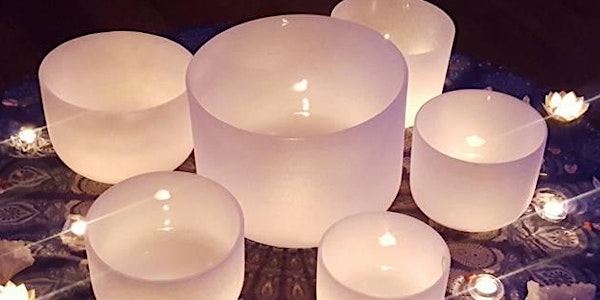 An evening of Sound Healing with Nidra Meditation 90min
Sink into deep rest & relaxation with 90min of Sound Healing, Nidra Meditation & Breath work
When and where
Location
Beaumont Scout Group 20 Montrose Park D05 CD37 Beaumont Ireland
Refund Policy
Contact the organizer to request a refund.
About this event
This evening involves 3 powerfully healing practices - Sound Healing, Nidra & Breathwork.
In this world of more or less constant doing, join Aoife & Kale Sael as we slow down our physical body, bring ease to our breath, calm our mind and care deeply for our heart.
In the dimly lit space we invite you to sink into stillness with the beautifully simple but profoundly healing practices of Sound Healing, Yoga Nidra Meditation, & balancing ancient yogic Pranayama ending with pure silence & stillness.
What is Sound Healing? Sound healing, alternatively known as Sound Therapy or Vibrational Medicine, is the practice of using sound and frequency to bring harmony, healing and relaxing to the body, mind & soul.
What is Yoga Nidra Meditation? A guided meditation also known as Yogic Sleep or Effortless Relaxation with intention setting (Sankalpa). In YNM we surf between states of wakefulness & sleep. The body finds its natural state of equilibrium, the breath balances, conscious and unconscious aspects of the mind reveal themselves and we fall into a state of deep rest and blissful awareness.
What is Pranayama? Pranayama refers to ancient yogic breathing techniques which clear the physical and emotional obstacles in our body to free the breath and so free the flow of prana - which is our life energy.
Duration: 90min
Self-Investment: €30
The price of the session is €30. Note, an Eventbrite fee is added to the ticket if you buy on Eventbrite. Feel free to buy directly from us with no fees, simply drop us an email: ancientsoulhealing@gmail.com
What to bring: Please wear warm cosy clothes and warm socks, bring something to lie on (i.e. yoga mat), bring a blanket for under your body and one for over your body. Feel free to bring a pillow for extra cosiness! Bring anything that will allow you to rest deeply.
We both look forward to sharing with you, Aoife & Kale Sael.