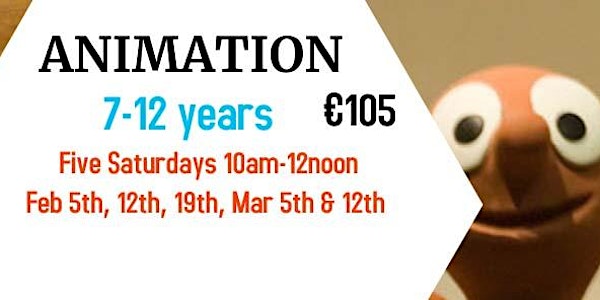 Animation 7 -12 yrs, Sat 10am-12noon ,Feb 5th, 12th & 19th, Mar 5th & 12th.
Event Information
Location
Drumshanbo Enterprise Centre
Building C
Hilly Road
Drumshanbo Enterprise Centre
Ireland
Animation 7-12 yrs Sat 10 - 12pm, Feb, 5, 12, 19, & Mar 5, & 12. Total Price €105; €30 deposit on booking. balance payable at first class
About this event
Enjoy making your own animated movies. Learn how to create your own 2D & 3D characters and stories that can then be used to produce your movie. Learn how to make and edit your movie using the latest software. These are skills that can be used at home for endless hours of fun and creativity.
Please note the one week break in dates to accommodate the February Mid- Term
Date and time
Location
Drumshanbo Enterprise Centre
Building C
Hilly Road
Drumshanbo Enterprise Centre
Ireland