Description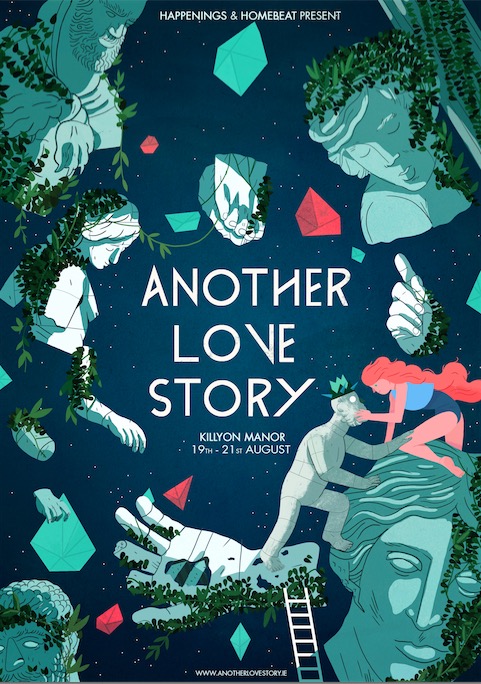 Another Love Story returns to Killyon Manor from August 19th - 21st for another weekend of incredible music, art & laughter set in and around the stunning, intimate surrounds of the Manor's 18th century grandeur.
TICKETS:
TIER 1 : (EARLY EARLY BIRDS) 'FIRST KISS' €65.00 [SOLD OUT]
TIER 2 : (EARLY BIRDS) 'GOIN' STEADY' €95.00 [SOLD OUT]
TIER 3 : (REGULAR) 'MOVIN' IN' €125
TIER 4: (LAST GASP) 'LAST THROES' €140
TIER 5 : ON THE DOOR €160 (IF AVAILABLE)
* ALL TICKETS INCLUDE REGULAR WEEKEND CAMPING
** TO BOOK BOUTIQUE CAMPING AND (NEW!!) ULTIMATE BOUTIQUE CAMPING GO HERE
*** TO BOOK RETURN BUS TO ALS FROM / TO DUBLIN HERE
MORE DETAILS AT : WWW.ANOTHERLOVESTORY.IE
OTHER FAQ :
Under 12's go free accompanied by adult
12-18 year olds are not permitted
Dogs Free! (it's a dog's life)
Limited Sunday tickets may go on sale depending on availability
Campervans allowed - €20 charge at gate
__________
Onwards towards the break of dawn,
the most important thing,
is that we're together.

ALS X
Organiser of Another Love Story 2016