Description
Happenings & Homebeat are delighted to announce a return to majestic Killyon Manor for Another New Year's Eve 2015.
Building on two magical summers at Another Love Story, ANYE returns to take you and your friends out of the city and wrap you in the warm heart of the misty Irish countryside to celebrate all the joy, happyness, friendship and indeed sorrows that 2015 have bestowed upon us.
DINNER:

We are delighted to say that dinner at Another New Year's Eve will be a bespoke menu created by the incredibly talented Keith Coleman (The Fumbally).
Keith is one of the country's most exciting culinary talents and anyone who has had the pleasure of the recent Fumbally Dinners will be safe in the knowledge that a very special dining experience awaits.
A sensory stunning meal served in a casual style, amongst the warm laughter of friends in the glittering 18th Century ballroom of Killyon Manor.
For any dietary requirements please email Keith directly at : caitheach@gmail.com
---------------
SOUNDTRACK: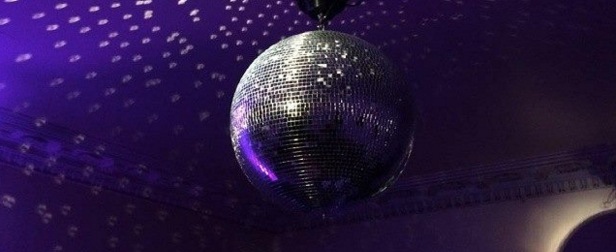 In reflecting the stellar year that 2015 has been, ANYE is combining all of the things we love in the world - the most beautiful mid-winter setting complete with roaring fires, majestic ballroom and winding staircases to mysterious cosy corners, a dinner to die for amingst friends, but above all.. a party to dance our way into 2016.
THE BALLROOM:
Once dinner has be completed, The Ballroom bursts into festive life and Tongue In Chic have an arsenal of tunes to keep you going all night long through the New Year.
From there Buffalo Woman's Tim O'Donovan is going to pick up the batton with a Dj set running into the early hours of January.
THE DRAWING ROOM:
Relax after dinner and settle into the vibe if you're just off the party bus with a special fireside performance from Nova Collective, then join the all star crew of Nialler9's new club night LUMO which joins us for a special residency alongside another set from legendary ALS Heroine Dj Hula Hoops.
THE SHIFT SHACK :
Bringing back the biggest hit of Another Love Story 2015 - the ALS DJ crew take you on a musical journey in the smallest club room with the biggest heart in the land.
THE LIBRARY
It ain't all song and dance - join The LINGO Poets for a special new year's recital of poetry and spoken word in the gorgeous Library.
----------------------
FAQs:
TICKETS
ANYE DINNER & DANCIN : €130 *
ANYE EATIN' IS CHEATIN' : €48.50 *
* All tickets include return bus to / from ANYE
TRANSPORT
DINNER BUS : Leave St Patrick's Close (D8) at 17.30.
EATIN IS CHEATIN' BUS : Leaves St Patrick's Close 21.00
RETURN BUSSES :
a) 2.30 am (one bus, for the early risers and early dreamers by prior booking only)
b) 4am
** NB THERE IS NO PARKING FOR ATENDEES AT ANYE, ATTENDANCE IS BY BUS ONLY.
LIBATIONS : BYOB (NO GLASS ALLOWED)
DRESS CODE : Disco Tweed : we want you glittering, but timeless country.