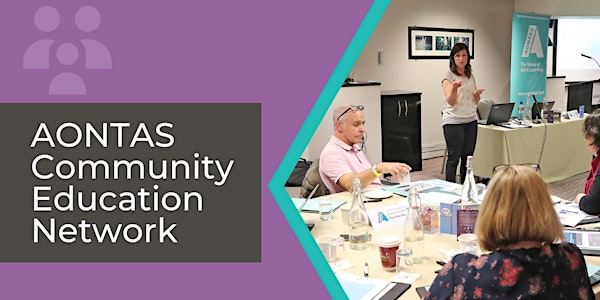 AONTAS Community Education Network (CEN) QA Community of Practice
AONTAS Community Education Network (CEN) QA Community of Practice
By AONTAS - The National Adult Learning Organisation
Date and time
Thu, 15 Sep 2022 06:00 - 07:30 PDT
About this event
This AONTAS Community Education Network (CEN) QA Community of Practice meeting will provide members who are preparing for, or going through reengagement with QQI with the opportunity to meet with other organisations going through the process and to share information and ideas. We will also use this meeting to discuss our next steps regarding the new Early Learning & Care Awards.
This particular meeting will provide CEN QA Community of Practice members an opportunity to discuss some of the questions arising from the QQI reengagement process and the new Early Learning & Care awards. Walter Balfe, Head of Quality Assurance Unit at QQI, will be in attendance to answer any questions you may have.
To become a member of the AONTAS CEN please click here.
For more information please contact Amy Gibney, Community Education Officer at: agibney@aontas.com
About the organiser
AONTAS is Ireland's National Adult Learning Organisation for adult and community education providers and adult learners. It promotes the value and benefits of adult learning, and advocates on behalf of the adult and community education sector. Founded in 1969, it is an independent NGO, with 400 members nationwide. In addition to promoting adult learning in Ireland, AONTAS is the national coordinating body for the European Agenda for Adult Learning, which is aimed at increasing participation in lifelong learning across the EU, enhancing policies and supports for adult learners, and gathering and disseminating best practices.