APPLYING CBT FOR WEIGHTLOSS - 2 DAY PRACTITIONERS WORKSHOP - 14 CPD hours
Description
In this 2 day workshop, you will learn interventions to help your clients make changes in their behavior and their cognition around developing a healthy lifestyle. This interactive workshop will demonstrate how you can implement a step by step approach and help your clients solve common problems, motivate themselves, manage cravings, and find ways of developing alternative strategies coping with cope with emotional eating, and get back on track immediately after making unhealthy choices.
In addition, you'll learn how to deal with dysfunctional beliefs related to deprivation, and thoughts that sabotage their motivation and sense of self-efficacy.
CBT is recommended by the NICE guidelines in addition to a healthy diet and exercise as best clinical practice for weight loss treatment.Workshop Outline:
Day 1:
Overview of CBT
The cognitive Model – Dysfunctional Cognitions
Neuroscience of behavioural change
Overview of Motivational Interviewing
Dealing with reluctant/ unmotivated clients
Short overview of research on applying CBT for weight loss
Assessment of clients before treatment
Day 2:
Practical application of MI/CBT
- How to build motivation
- How to deal with triggers
- How to deal with emotional eating
- De-Catastrophising hunger
- Teaching mindful eating and mindfulness application for weight loss
Tea/Coffee& light lunch included
14 CPD hours for IACP members
12 CPD hours for NTOI members
Below some snapshots of reviews from the last workshop which was help in Dublin.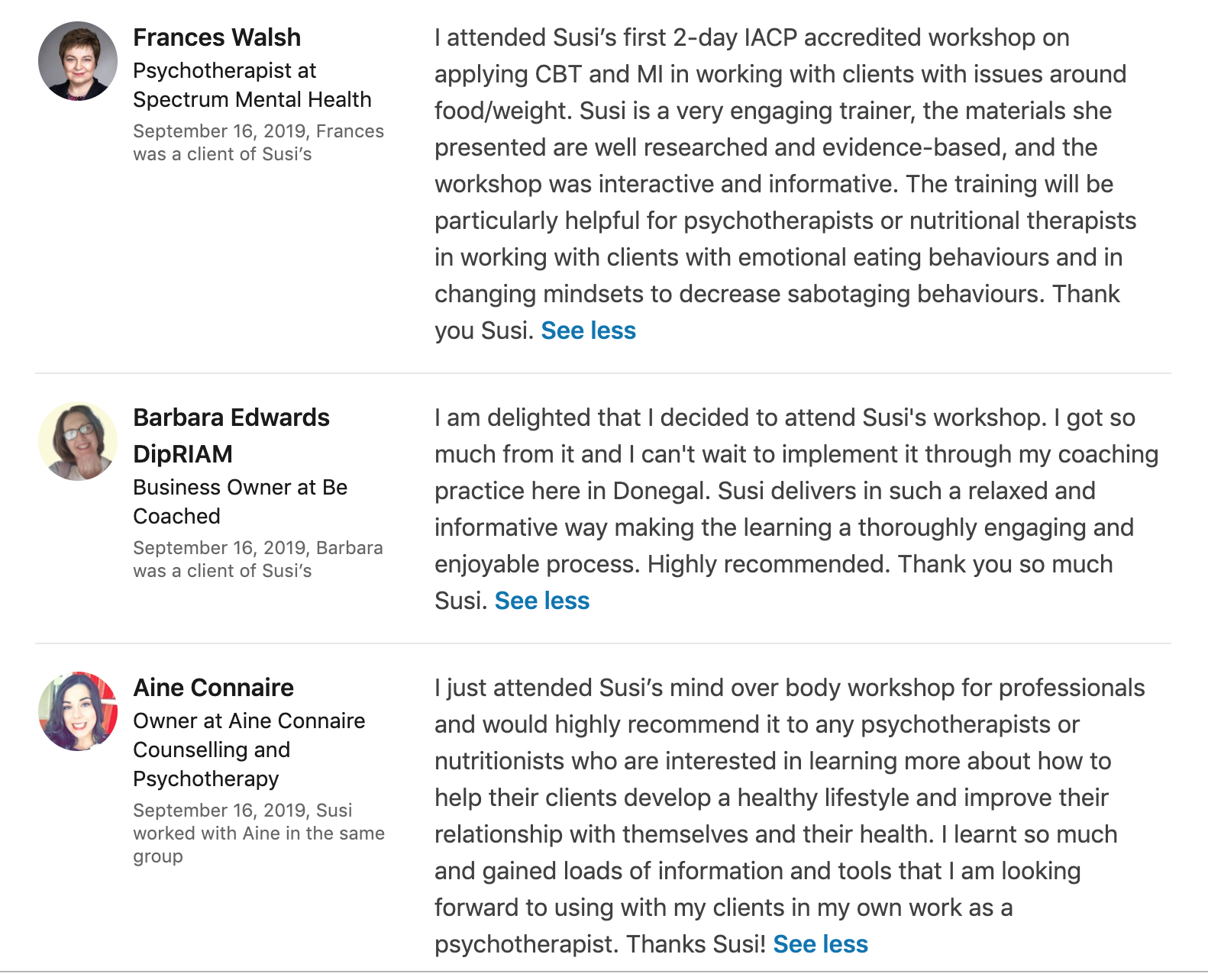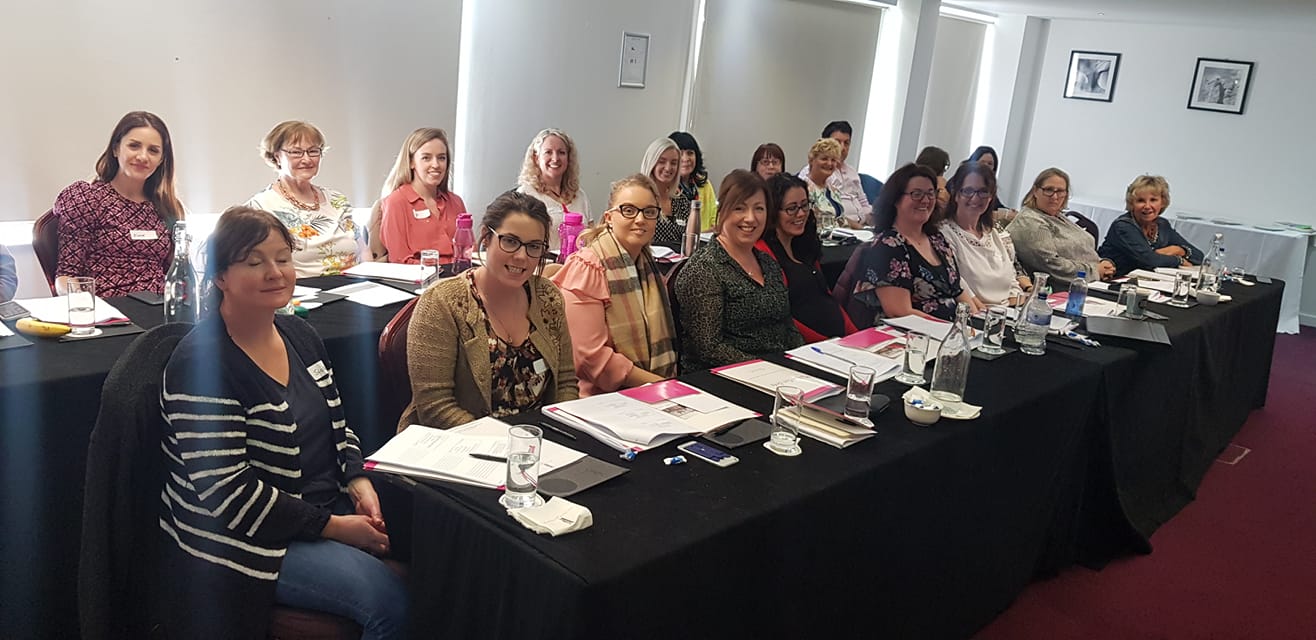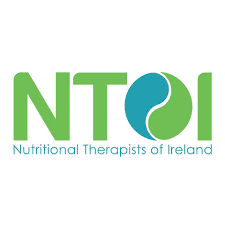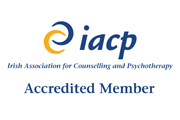 Training Level: All Levels.
Cancellation policy: No cancellation fee up to 1 week before event. Thereafter 50%.
NB: Registration is 9.30 am, Start time at 10 am.
CPD certificate will be emailed after the event.
Attending the workshop at the Beck Institute on CBT for weight loss.