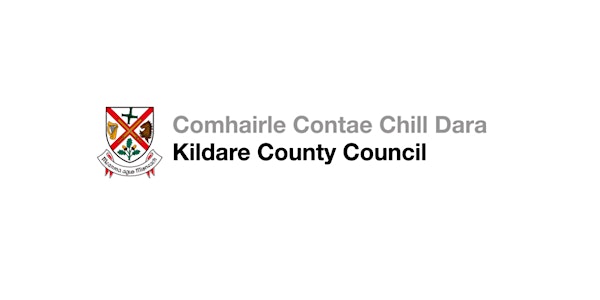 Applying for 2022 Arts Grants with Kildare Arts Service (Tue 15th Feb)
An overview of Kildare County Council arts and cultural grants/awards 2022.
About this event
Kildare Arts Service will host an online information session on applying for arts grants and bursary awards with Kildare County Council. The session will be of particular interest to individual artists, art collectives, community groups, youth groups and schools who intend to apply for Creative and Arts Grants from Kildare County Council in 2022.
Attendees at this information session can expect to learn more about:
• Arts Grants available in 2022 including Arts Act Grants, Bursary Awards, Creative Ireland and Cruinniú na nÓg bursary awards, Decade of Commemorations awards and Short Grass Film opportunities.
• Application criteria
• The application process
• How grants are assessed
This information session will be delivered via Zoom and questions from attendees will be welcomed through the chat function. The presentation will be recorded and made available via Kildare Arts Service's social media channels.
Following registration, you will be sent a confirmation email. An email invitation with a link to attend the information session will be sent to you in the days leading up to the information session.
Queries to Lucina Russell, Kildare County Council Arts Officer at lrussell@kildarecoco.ie / Tel 045-448318.
A list of Arts Grants, Creative Ireland and Decade of Commemorations Bursaries and Awards currently available through Kildare County Council:
• Arts in Education Residency Bursary Award 2022
• Artistic Entrepreneur Bursary Award 2022
• Creative Ireland Bursary Award 2022
• Cruinniú na nÓg Bursary Awards 2022
• Decade of Commemorations Kildare Artistic and Creative Bursary Award 2022
• Dennis O'Driscoll Literary Bursary Awards 2022
• Drama League of Ireland (DLI) Summer School Bursary Award 2022
• Emerging Visual Artist Solo Exhibition Bursary Award 2022
• Executive Coaching for Creative Professionals Bursary Award 2022
• Kildare Arts Service First Fortnight Award 2022
• Kildare Short Grass Film Commission 2022 (€12,500)
• Kildare Short Grass Film Bursary Award 2022 (€1,500)
• Platform 4 Recording Bursary Award 2022
• Research and Thinking Bursary Award 2022
• Youth Arts Bursary Award 2022
The window for applications to be accepted is currently open and can be accessed by clicking on the links above. The deadline for receipt of applications is 5pm Monday 21st March 2022.