Description
Learn how you can use email marketing to recruit new supporters for your non-profit, and how you can convert them into donors and campaigners.
Speakers
Adrian O'Flynn was the Digital Marketing Manager at Concern Worldwide and now works on a freelance basis with charities in Ireland, England and the US. He specialises in storytelling and Facebook, but his expertise really lies in helping charities think about and fundraise on digital. And he has had some notable successes doing this, including with the Mark Pollock Trust and other Irish charities.


Joanne Warner is European Director at Care2, and was previously a Director at Blue State Digital. Through these cutting-edge digital organisations she has worked with dozens of non-profits and social justice campaigns, and has a wealth of knowledge about using email to engage and convert.
Who is it suitable for?
Charities, causes and campaigns that are using email marketing and would like to use their lists to attract and convert new supporters.
Sister Event
We're also running another email workshop on the previous day, April 3rd - Improving Your Non-Profit's Emails. You're welcome to attend both; tickets for each need to be booked separately.
Sponsors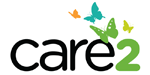 We are delighted to have Care2 - the world's largest community for good - as sponsors of this workshop.
More than 20 million people trust in Care2 to help them discover, share, and take action for the causes they care about most. Care2 makes sharing stories and actions, and creating online petitions simple - sign up today.
FAQs
What's the refund policy?
As we are a small non-profit organisation with limited resources, we ask that if you need to cancel your booking, you give us enough time to re-sell your ticket. If you cancel an event up to a week in advance, we will fully refund your ticket. Events that are cancelled with less than five working days notice cannot be refunded; apologies for any inconvenience this causes.
If you need to request a refund, you can do so through EventBrite.
Is it ok if the name on my ticket or registration doesn't match the person who attends?
Please fill out the name(s) of the actual attendee(s) rather than the person booking the ticket, if they're not the same. If you need to transfer your ticket to a colleague, that is no problem - you can change the name on your ticket by following these instructions.
I'm not with a non-profit - can I attend this event?
Irish Charity Lab events are restricted to people working for non-profit organisations only. Private sector organisations or agencies have the option of attending as event sponsors - if you're interested in sponsoring this or any other events, contact us on hello@irishcharitylab.org.
Is there a limit on the number of people that can attend from my organisation?
Yes – you can send up to three people from your organisation. We restrict tickets to three per organisation to ensure that there's a good mix of people at each event, and also so that as many organisations as possible have the opportunity to attend. If you would like to arrange training for more than three of your staff, we would be happy to talk to you about a custom training session in your office – contact hello@irishcharitylab.org.
Photo by Carl Heyerdahl, Unsplash