Description
Children's April Workshops
Aquatic Adventures in Art: Drawing with Scissors- Matisse meets Meaney!

Led by Julie Duhy
Thursday 5 April 2.00pm - 3.30pm
Note: Please only book for one of two workshops happening on the day
Explore the exhibition Landmarks and Lifeforms by Frieda Meaney and Danny Osborne, & think, talk and make in the gallery.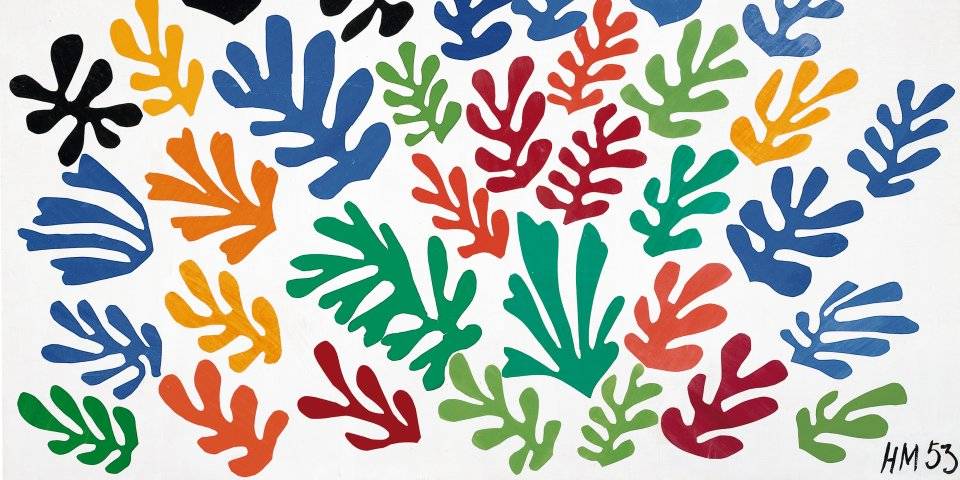 The impact of simple shapes & beautiful colours is amazing! Focussing on the rhythm of the sea & organic shapes of the video aquarium in the exhibition, Children will make cut out shapes representing seaweed, sea-horses, fish, birds (chorus of Birds in a South American Jungle is heard throughout Frieda's Video piece)etc, all with just coloured paper, with crepe paper being used to decorate their artwork too!
Focus is on the late work of Matisse (otherwise known as the "cut-outs,")and we will learn all about how Henri spent the last years of his career "painting with scissors" instead of a brush, creating bright and colourful scenes constructed out of colourfully painted paper.
Our talk will take place inside Frieda Meaney's video installation for this exhibition, a piece that mixes footage of endangered species of fish taken in an aquarium on the island of Tenerife, with the soundtrack of a chorus of birds in a South American jungle. The printed skeletal images of dinosaurs, reptiles and birds, revolving across and layered on the video projection, suggest an evolving world which is constantly changing and adapting to environmental circumstances.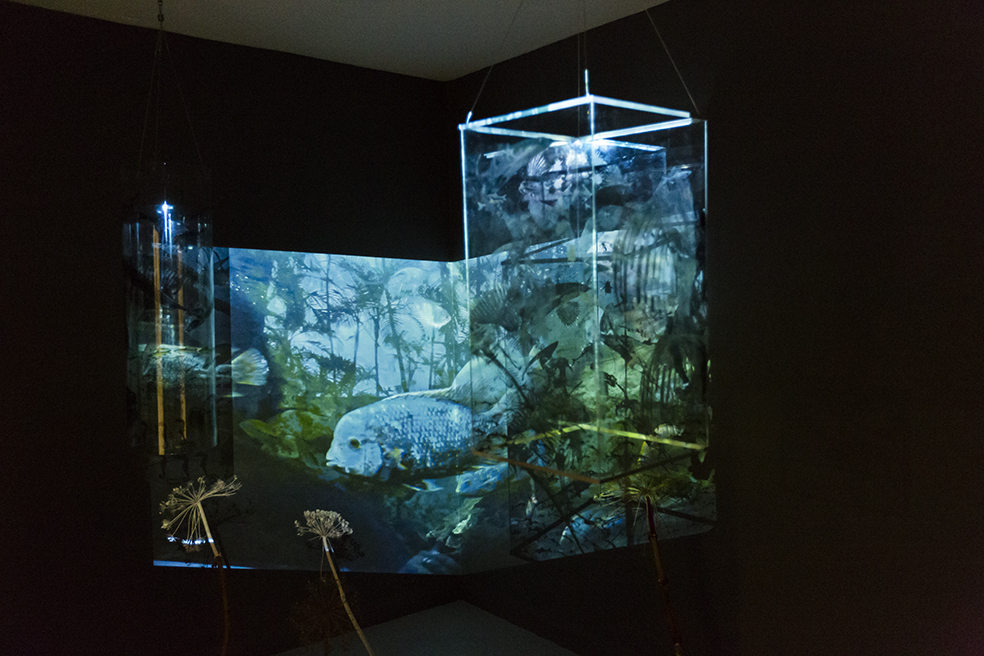 About Children's Workshops at Highlanes Gallery
Workshops are for children aged 5 - 13yrs, and charged at €8 per child, with booking essential.
Workshops at the gallery are process-based and explore basic concepts and ideas with children as they are looking. The emphasis is placed on understanding the ideas surrounding the objects. Making objects forms part of that process but is not the only goal of the workshop.
For further information, please telephone Siobhan and Hilary on T 041-9803311 or email info@highlanes.ie
Booking only through Eventbrite.